Watch exclusive video! Bhuvan Bam: I`m possessive about `Taaza Khabar`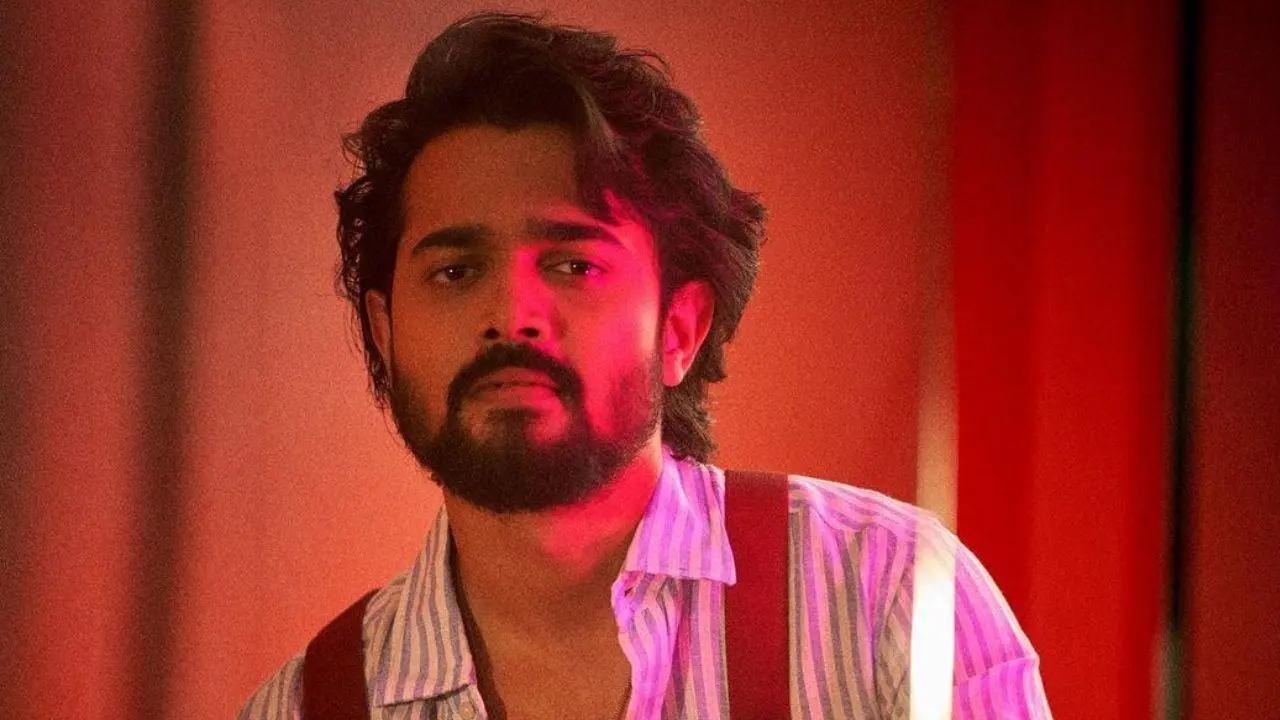 Bhuvam Bam who is making his web series debut with `Taaza Khabar,` along with co-actors Shriya Pilgaonkar, Deven Bhojani and Prathamesh Parab recently caught up for a chat with mid-day.com. Besides speaking about their roles and expectations from the show, they opened up about what they are manifesting for 2023.
Speaking about his special project, `Taaza Khabar,` Bhuvam said, "I`m very excited and a bit nervous. It`s like a baby project, I`m possessive because I`ve been the only one watching it for 2 years. Eventually the show will belong to the audience from January 6th."
Shriya plays a sex-worker in the show and said, "More than right or wrong it was important for me to understand Madhu. We don`t see her life in the brothel as much as we understand her as a person. I really enjoyed it because the look is extremely different and even as a character it`s different from what I`ve played before. It`s fun because you see her as someone who loves and respects herself. She still has dreams and ambitions, without being burdened by difficulties in life. She gives hope to the other characters and hares a wonderful relationship with Vasya (Bhuvan`s character.)
Watch video to know more!
Also Read: Watch exclusive video: These are the places on Jasmin Bhasin`s wishlist in 2023!
Aditya Roy Kapur: We were there shooting in the desert in the middle of nowhere
Two powerhouses, two different sides, one massive clash – witness loggerheads Shelly Rungta and Shantanu Sengupta  get into the cinematic showdown of the year! Get ready to check-in as Disney+ Hotstar introduces you to the spiralling world of revenge, deception and revelation, the much-awaited spy thriller Hotstar Specials' The Night Manager. A Hindi-language adaptation of John le Carré's novel `The Night Manager.` Produced by The Ink Factory and Banijay Asia, the series is created and directed by Sandeep Modi and second director Priyanka Ghosh. Get ready to open the doors to a web of secrets and conspiracies with The Night Manager exclusively on Disney+ Hotstar, 17th February onwards.
Also Read: Vaani Kapoor to star in OTT crime thriller by Gopi Puthran of `Mardaani`
While the final shot that makes the cut may appear fantastic on screen, the effort that goes into creating it is rarely acknowledged. Aditya Roy Kapur gets candid about the difficulties encountered while filming his new series, The Night Manager.
He added, "All these locations look beautiful on camera, but when you`re shooting in them, it can be challenging especially for a series of this scale. For example, Rajasthan was extremely, extremely hot. We were there shooting in the desert in the middle of nowhere, it got so hot at one point that our vanity vans were going off, the generator was overheating. So we were essentially just having to open our doors and windows and hope for some kind of cross ventilation. We had to break shooting for three hours in a day to avoid people getting heat stroke."
Also Read: `Squid Game` contestants slam `inhumane` conditions inside reality show
Opening up about his OTT debut Aditya had said, "I try to go with my gut instinct sometimes it goes wrong, sometimes right. Here it (the decision to do the show) was dictated by the amazing team and the work they had put into the script."
`Squid Game` contestants slam `inhumane` conditions inside reality show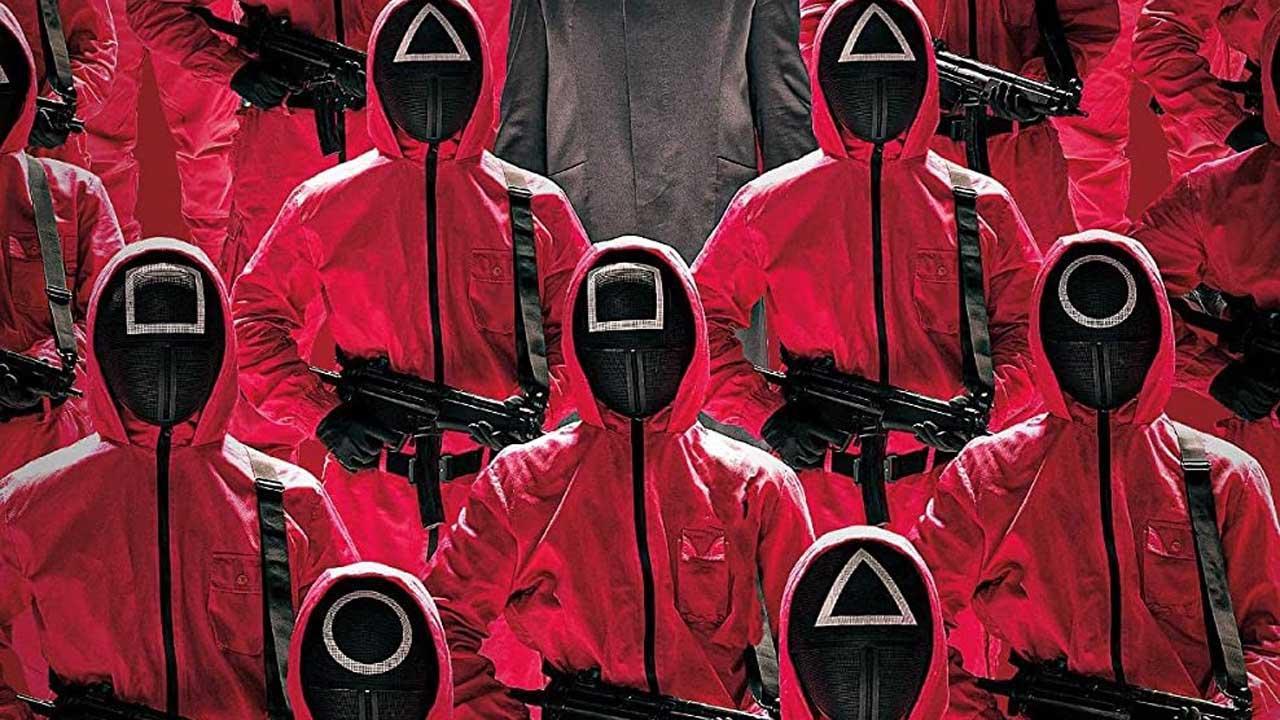 The reality show version of the streamer`s hit drama `Squid Game` is proving to be an ordeal for the contestants.
Some 228 contestants, who were immediately eliminated from `Squid Game: The Challenge` on January 23 in a game of `Red Light Green Light`, provided a memorable story for tabloids, reports `Variety`.
The story made it to the front page for British tabloid `The Sun`, whose January 25 splash read `Squid Game Horror in UK`.
The story described how contestants on the reality show — produced by Studio Lambert, the same company behind the massive hit, `The Traitors` and `The Garden`, had been left freezing in a cavernous aeroplane hanger in Bedford, playing a seemingly interminable game where they had to hold statue-like poses for almost 30 minutes.
As per `Variety`, on-set medics had been called repeatedly to a scene that one contestant described as a "warzone" played out in frigid temperatures. Netflix was quick to reject tabloid reports of a contestant being stretchered out, publicly playing down the incident.
In a January 25 statement, the streamer said it cared "deeply" about the health and safety of the cast and crew. Yes, it was very cold on set, Netflix admitted, but "participants were prepared for that."
Also Read: Aditya Chopra gives first video interview in 28 years for Netflix docu-series `The Romantics`
In a new statement, the streamer and producers Studio Lambert and The Garden stood firm that all precautions had been taken. They said in a statement accessed by `Variety`, "We care deeply about the health of our cast and crew, and the quality of this show. Any suggestion that the competition is rigged or claims of serious harm to players are simply untrue. We`ve taken all the appropriate safety precautions, including after care for contestants — and an independent adjudicator is overseeing each game to ensure it`s fair to everyone.
Yet contestants, who spoke to `Variety` on the condition of anonymity, say they never signed up for the physical ordeal they went through.
`Variety` further states that contestants, who weren`t paid to participate in the series, said they were told the actual game would take roughly two hours to play and shoot, but instead that turned into an almost seven-hour ordeal for some contenders.
All of this was carried out in an unforgiving U.K. cold snap that saw temperatures drop to zero degrees Celsius in Bedford on the day of filming. A number of contestants collapsed on set — likely due to a combination of cold and fatigue from the eight hours of prep time before the game even started.
This story has been sourced from a third party syndicated feed, agencies. Mid-day accepts no responsibility or liability for its dependability, trustworthiness, reliability and data of the text. Mid-day management/mid-day.com reserves the sole right to alter, delete or remove (without notice) the content in its absolute discretion for any reason whatsoever
Samantha Ruth Prabhu boards Indian installment of `Citadel`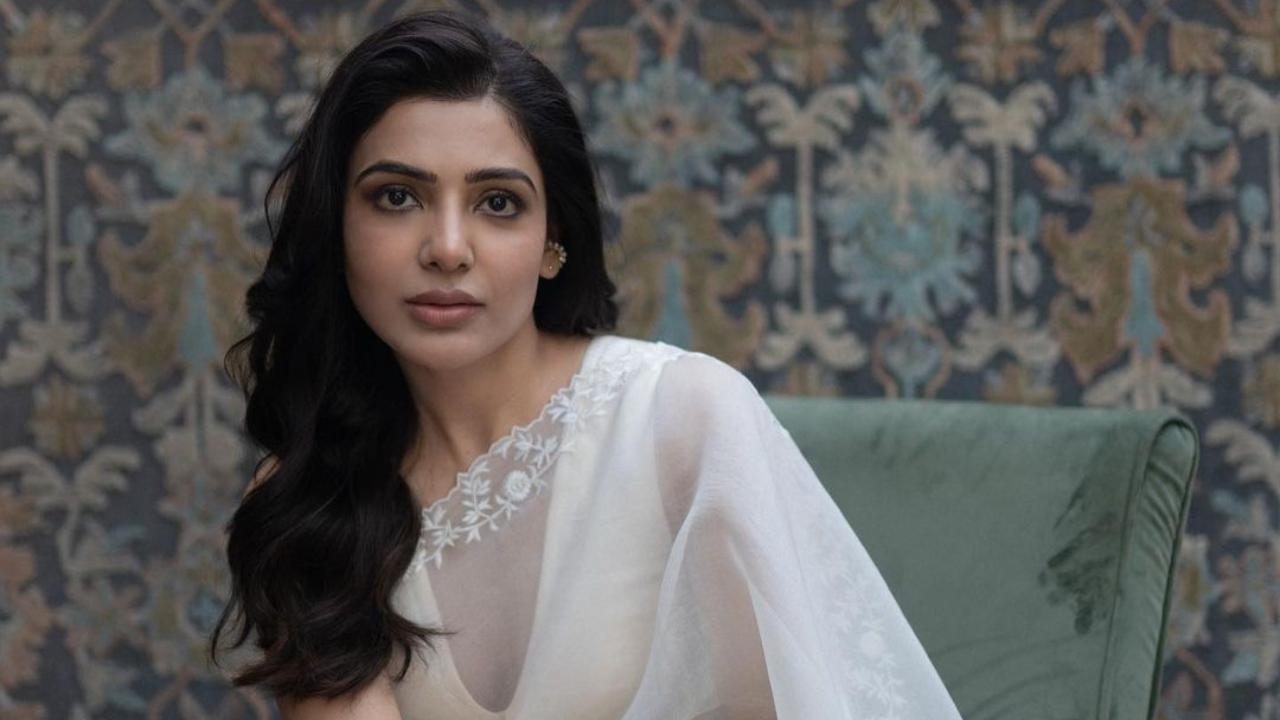 `Yashoda` star Samantha Ruth Prabhu has joined the cast of Prime Video`s Indian original series within the `Citadel` franchise alongside Varun Dhawan, the streaming platform confirmed Wednesday. The show marks Prabhu`s second outing with the streamer and showrunner duo Raj & DK, who directed her in the second season of their hit spy thriller series `The Family Man`.
Aparna Purohit, head of India Originals, Prime Video, said the team is thrilled to be working with the actor once again. "She made her streaming debut with The Family Man Season Two, on Prime Video, and is one of the most talented artistes in the industry today. We can`t wait for audiences to see her on-screen in a brand new avatar, along with Varun and the incredibly talented ensemble cast we have on board for this series."
"The canvas for the Indian installment of Citadel is larger than life but the treatment and texture is retro, rooted, and quirky. The series is being shot extensively across India and international locales. With Raj & DK steering this ship and a terrifically talented cast, we are confident that the series is going to be nothing short of a spectacle," Purohit said in a statement.
Billed as a "local original spy series", the currently untitled project hails from Prime Video and AGBO, the production banner co-founded by Hollywood filmmaking duo Russo Brothers. Raj Nidimoru & Krishna DK, who also serve as directors on the upcoming show, said casting Prabhu in the Indian chapter of the "Citadel" universe was a no-brainer. "We are thrilled to have started production on Citadel India. The first leg is being shot in India, before we move onwards to Serbia and South Africa. We have an amazing crew and a tremendously talented cast, which makes the creative process all the more exciting," they added. Working on this project was a homecoming for the actor.
Also Read: Samantha Ruth Prabhu reacts to tweet about her lost charm after myositis- `I pray you never…`
"The Citadel universe, the interconnected storylines between the productions across the globe, and most importantly, the script of the Indian installment really excited me. I am thrilled to be a part of this brilliant universe conceptualised by the Russo Brothers` AGBO. I am also looking forward to working with Varun for the first time on this project. He is someone who is full of life and cheer when you`re around him," Prabhu said.
Written by Sita R Menon along with Raj & DK, the Indian Original `Citadel` series marks the streaming debut of Dhawan. Raj & DK under their banner D2R Films will also serve as executive producers. The series is produced by D2R Films, and Amazon Studios, with AGBO`s Anthony Russo, Joe Russo, Mike Larocca, Angela Russo-Otstot, Scott Nemes, and David Weil overseeing production on the Indian Original and all series within the global `Citadel` universe.
Josh Applebaum, Andre Nemec, Jeff Pinkner, and Scott Rosenberg serve as executive producers for Midnight Radio on the Indian chapter as well as other `Citadel` instalments.
As previously announced, Richard Madden, Priyanka Chopra Jonas and Stanley Tucci will star in the first-to-launch `Citadel` series in the franchise. It will premiere in 2023. 
This story has been sourced from a third party syndicated feed, agencies. Mid-day accepts no responsibility or liability for its dependability, trustworthiness, reliability and data of the text. Mid-day management/mid-day.com reserves the sole right to alter, delete or remove (without notice) the content in its absolute discretion for any reason whatsoever