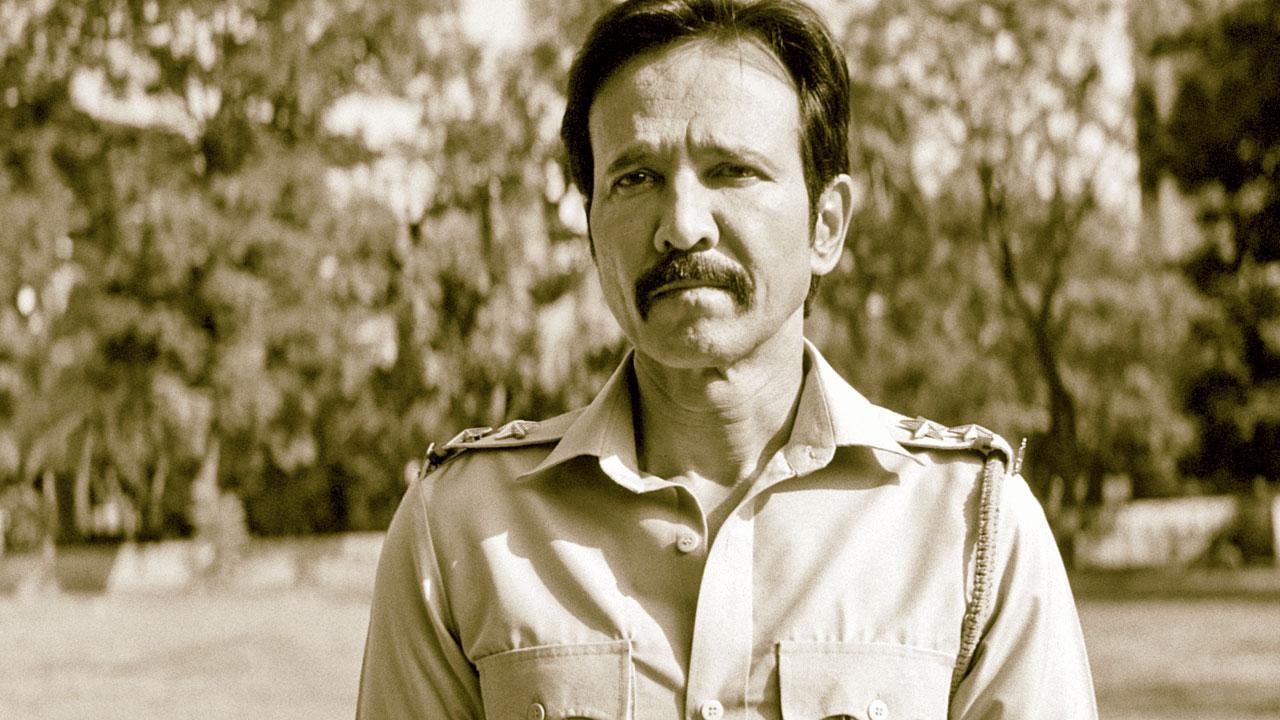 There might have been scores of stories centred on Mumbai and yet, every few years, a filmmaker has something new to tell about the city. Last week's release Bambai Meri Jaan, in that sense, is familiar yet novel. The gangster drama, reportedly inspired by real-life characters, sees Kay Kay Menon play Ismail Kadri and Avinash Tiwary, his on-screen son Dara Kadri. The real names must not be taken, the act of Voldermort-ifying it almost adding to the hype. Instead, we have reference points that are quite telling—Menon's Ismail Kadri is an honest cop while his son Dara rises through the ranks to become the city's most dreaded gangster. Tiwary immediately discourages us from connecting the dots, as he begins, "It is a fictional account of all the stories we have heard of the underbelly, and we have added our own colours to it. It's a new painting!"
Avinash Tiwary
Recreating Mumbai
For co-creator and director Shujaat Saudagar, Bambai is the show's primary character along with the protagonists Ismail and Dara. The Amazon Prime Video series, set in the '60s and '70s, harks back to the city it once was. "We had to visually get Mumbai right, but more importantly, we had to capture the experience that the city is. There is a pulse and euphoria to it," says Saudagar.
In fact, the co-creator says he witnessed the "euphoria" second-hand through his US-based DoP (director of photography) John Smith, who first arrived in Mumbai in February 2020 to shoot the series. "We shot the first schedule over 20 days in February right before the lockdown. We restarted a year later on January 31, 2021. [Then] John got COVID and was stuck in a hotel room for nearly two months. We had to fly him out because it was monsoon by the time he got better [and we couldn't shoot in the rains]. When he came back to shoot the next schedule, he was hit by dengue." Despite Smith's harrowing time in the city, he is smitten by it, laughs Saudagar. "John jokes that he still wouldn't mind settling in Mumbai if his wife agrees."
Kritika Kamra in Bambai Meri Jaan
A long road ahead
Saudagar's tryst with the gangster drama began in 2019 as he developed the story with co-creator Rensil D'Silva, and wrote it with Abbas and Hussain Dalal. He took it on floors in February 2020, unknowing that he was embarking on a tumultuous three-year journey. The first wave of the pandemic hit in March 2020, stalling his production. A mammoth set of old Mumbai that had been built in Madh Island lay unused for months, shooting up the show's budget. "During the first wave, for five months, we had no idea what was happening. There were fears we wouldn't carry on at all. We had not shot in the Madh set for a single day. We rebuilt it twice over [over the subsequent months]," says the creator-director, who then filmed the show intermittently through 2021 and 2022.
He wasn't alone in living with the story for years. It was an equally demanding process for actors Menon, Tiwary and Kritika Kamra. Menon says that staying true to his role for over three years has been an elaborate process of switching on and off. "If there is a long gap between two schedules, it's no longer about the continuity of what you are wearing. It is also about the continuity of the character's headspace. It is a re-investment of everything an actor puts into the character. I believe that an actor primarily is in the business of emotions. [You have to] re-process to immerse yourself into a scene whose last beat was shot a while ago," says Menon.
Tiwary's approach, however, was different. Contrary to his co-actor's on-and-off process, Tiwary had become Dara for the past three-and-a-half years. "My mind hadn't stopped thinking about Dara. For over three years, this was the only thing I had. When I chose it, I felt it needed an immersive dedication. I feared letting go of the character, because if I did, I would never be able to find that magic again," recalls the actor. In hindsight, he admits he could have "chilled a bit", before telling Menon, "I want to get to a point like you where I can switch off and on."
It helped that everyone on the set was on the same page. Tiwary recounts, "There were 300 people cheering for the same thing. I remember there were days I would walk in and they would call me Dara bhai. As an actor, I tend to do better when I am looked at in a certain way. It was fun getting the lingo right, and I enjoyed the touch of brotherhood, where every [line] ended with bhai."
Humanise, don't glorify
When telling a story about the mafia, novelists and filmmakers are sometimes faulted for glorifying them. The examples are many—from Gregory David Roberts's ever-popular book Shantaram, to Vikram Chandra's Sacred Games. Bambai Meri Jaan too adds a tinge of heroism to its morally ambiguous characters. Point this out to Saudagar, and he views it differently. "Storytellers are merely telling a story, and there is a human fascination with the world of crime. Martin Scorsese's entire repertoire is replete with great gangster films. The fascination exists because these are regular people who did deviant things and one wants to live vicariously through them. As a filmmaker, I don't want to glorify or judge them. I want the audience to judge the characters. I only want to humanise [the characters]. It is futile in any society to glorify crime. There is a moral framework in this show where you see two men struggling to find their version of right and wrong. Here, we are telling the story of a family, the choices they made and how they dealt with its outcome."
No do-overs for Saurabh Sachdeva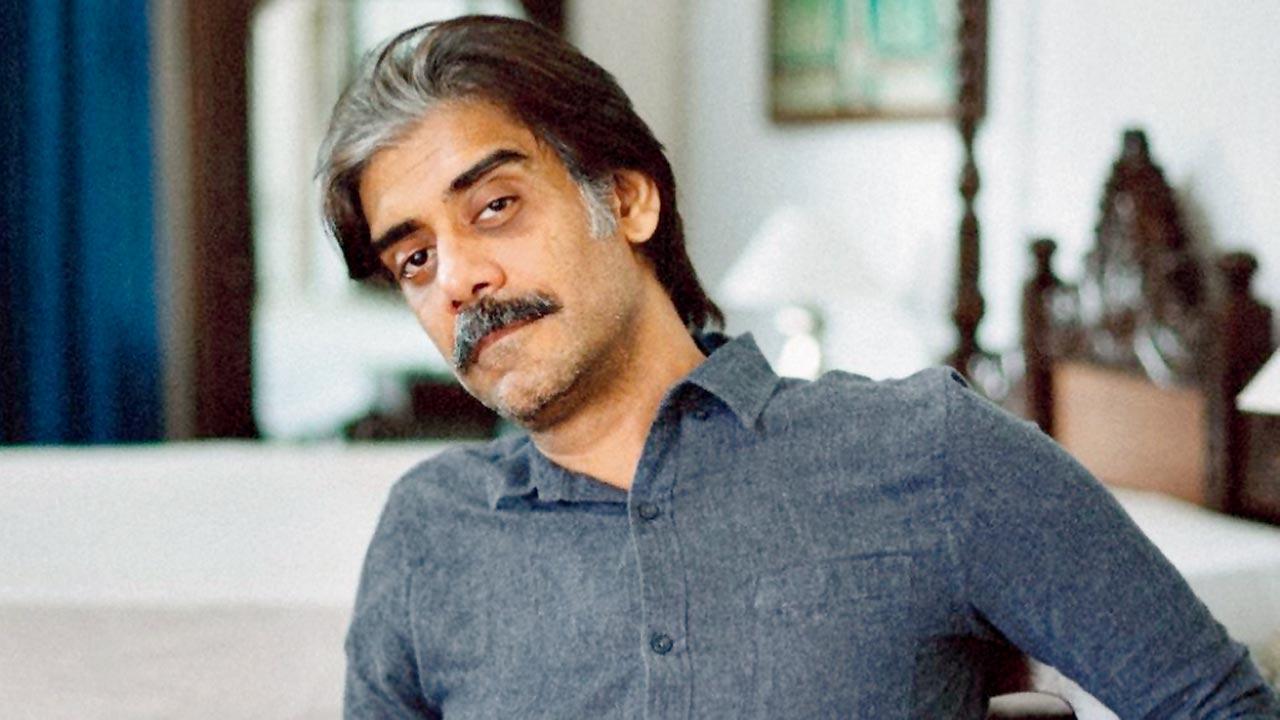 There are two elements that are recurrent in Saurabh Sachdeva's current cinematic line-up—all of his roles are diverse, and each of his co-stars is a phenomenal talent. After starring in Nawazuddin Siddiqui-led Haddi, he will now be seen in Sujoy Ghosh's Jaane Jaan, with Kareena Kapoor Khan, and in Ranbir Kapoor's Animal, which releases in December.
The actor's cinematic choices, he says, are determined by the diversity of the roles that he is offered. "The decision to be versatile comes from me spending years on [improving] myself as an actor, and my teaching abilities as an acting coach," says Sachdeva, who wanted to "surprise" viewers with his act as a transgender person in Haddi. "I am happy that I didn't make a mockery of the character."
Both Siddiqui and Kapoor are bound by their commitment to the craft, he says. "I have seen many actors, who are great on stage, but, on camera, they freeze. But Nawaz and Ranbir own their space."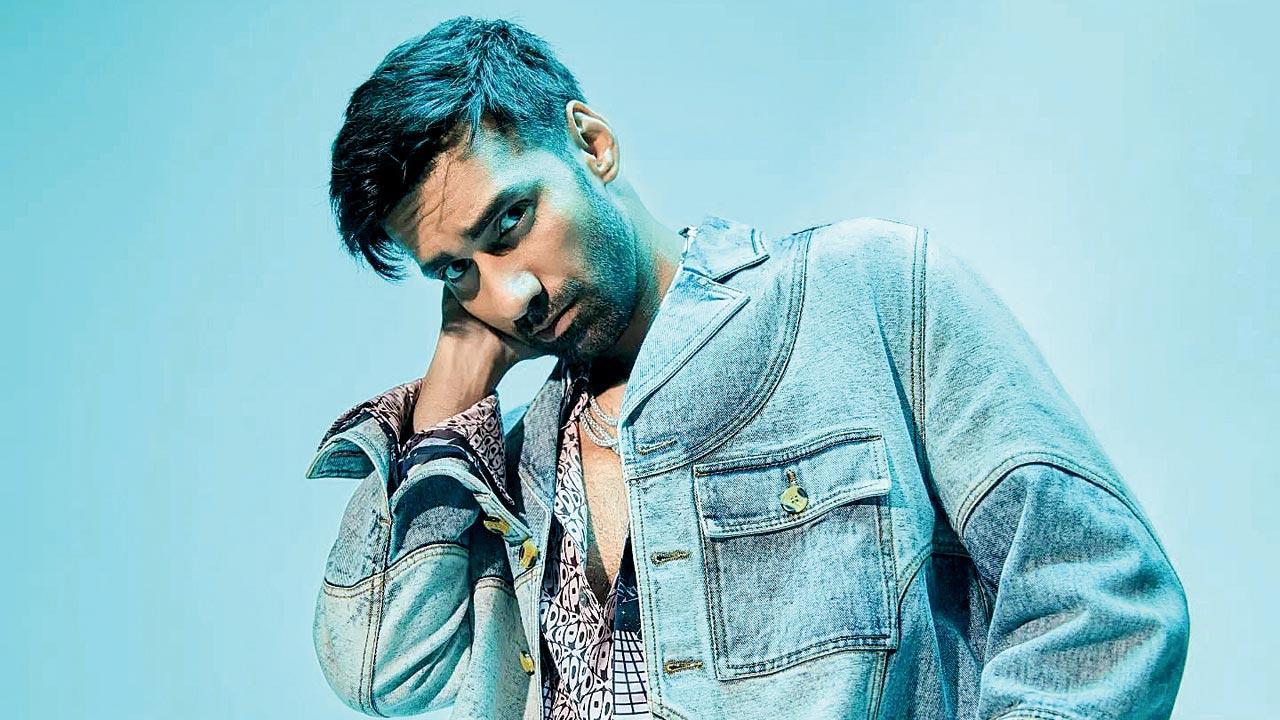 At a time when his long-in-the-making Excel Entertainment project Bambai Meri Jaan continued to face setbacks during the lockdown, Bejoy Nambiar's new project offered respite to actor Avinash Tiwary. "Kaala came my way at a crucial period in my career. Something that I had been working on was stuck, and I had been prepping for it in a different way. My character in Kaala may seem conventional, but it is a layered one. Behind the traditional cat-and-mouse chase, I am certain that people will see the depth of it," he shares.
Nambiar's offering explores a parallel economy that sees the conversion of black money to white money, and then to black money again through the process referred to as reverse hawala. It wasn't a subject that Tiwary was cognisant of. "I was bemused to learn about the manner in which a case is cracked. It is thrilling. It was shocking to learn about the enormity of the scam. We have showcased not only the details of the scam but also the stories of the people involved in cracking the case."
At a time when the global economy continues to heal from the monetary setback it faced in the aftermath of the pandemic, we ask the actor how a show of this nature could be pulled off, responsibly. Tiwary says that the "responsibility of cinema is first on the shoulders of the director". "An actor is a medium through which a story can reach an audience. My responsibility is to render the director's vision appropri-ately. We are exposing the underbelly. The writing of Kaala is unique. The audience will be surprised with the way in which the story ties up," he says of the series that will stream on Disney+Hotstar from tomorrow.
Kritika Kamra: I choose roles where I don`t repeat myself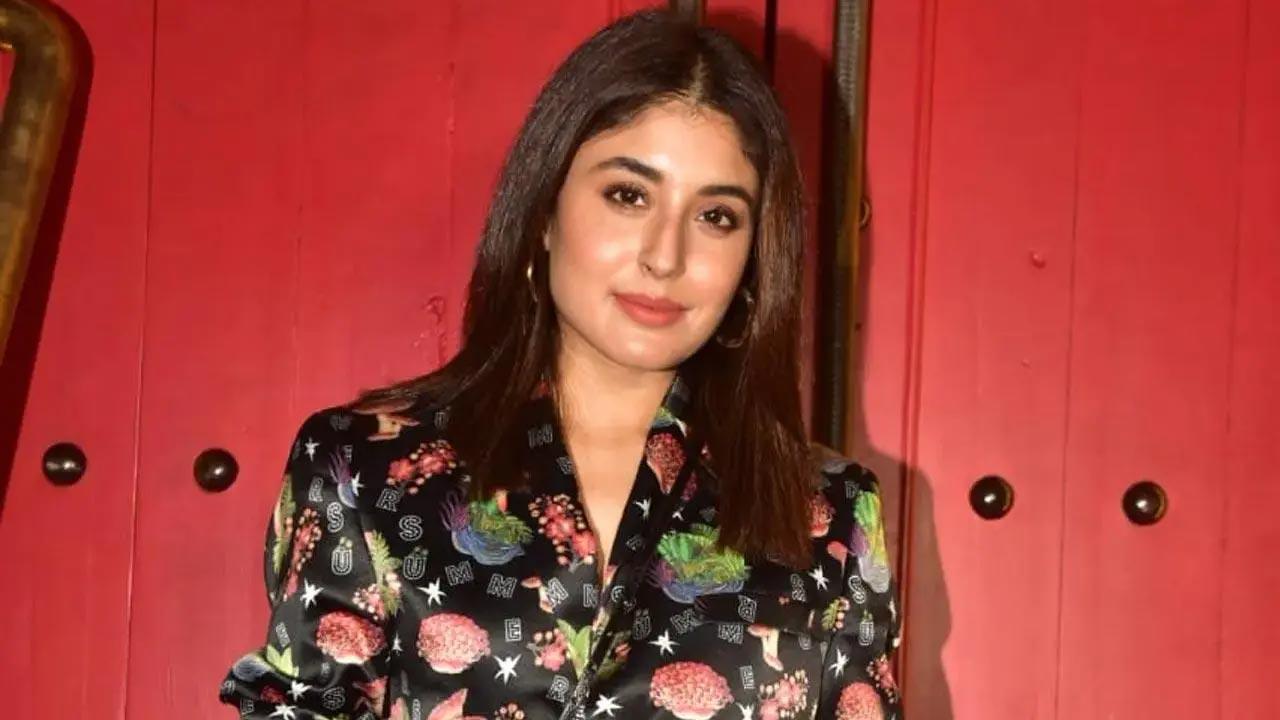 Known for her works in `Bheed`, `Hush Hush` and `Tandav`, among others, actress Kritika Kamra, who is all set to portray female gangster in `Bambai Meri Jaan`, talked about her diverse roles, and how she doesn`t likes to repeat herself on the screen.
Her latest endeavour, `Bambai Meri Jaan`, is a gripping crime web series, in which she takes on the challenging role of a female gangster for the first time onscreen. Her portrayal is set to add a unique dimension to the world of crime drama.
Talking about her diverse roles, Kritika said: "Each project has its own unique flavour, and I`m thrilled to bring these characters to life. I have consciously taken my time in choosing roles where I don't repeat myself, because people tend to box you into a certain type of role."
"I work hard to get opportunities to collaborate with makers who think out of the box. I have auditioned my way through to get shows across varied genres. On OTT, I have done a political drama, comedy, suspense thriller and now this – a crime drama. The next has an element of fantasy/mystery and the one after that is a period piece. It's been a rewarding journey so far," she added.
`Bambai Meri Jaan` also stars Avinash Tiwary, Kay Kay Menon, Kritika Kamra, Nivedita Bhattacharya and Amyra Dastur. It is a sneak into the post-independence Bombay of the time and its streets riddled with crime.
The story revolves around the conflict between Dara Kadri (Avinash), a rising gangster, and his father Ismail Kadri (Kay Kay), an honest police officer. The series is set in a world rather, the Mumbai of the 1970s where gang wars, crimes, and treachery were a common occurrence.
Against this backdrop, the fictional series is a captivating saga of an honest cop who sees his son choose the path of crime to overcome a life of poverty and struggle.
The story of the show has been penned by crime journalist and author S Hussain Zaidi, with the series created by Rensil D'Silva and Shujaat Saudagar and directed by Shujaat Saudagar.
Produced by Excel Media and Entertainment's Ritesh Sidhwani, Kassim Jagmagia and Farhan Akhtar, 'Bambai Meri Jaan' will premiere on Prime Video on September 14.
Meanwhile, Kritika next has `Gyaarah Gyaarah` and `For Your Eyes Only`.
This story has been sourced from a third party syndicated feed, agencies. Mid-day accepts no responsibility or liability for its dependability, trustworthiness, reliability and data of the text. Mid-day management/mid-day.com reserves the sole right to alter, delete or remove (without notice) the content in its absolute discretion for any reason whatsoever