Shweta Tripathi Sharma: Men manufacture a certain idea of masculinity
Shweta Tripathi Sharma is inherently drawn to "tougher, edgier, and morally hazy roles." Kaalkoot ticked the first box, giving her a powerful role. Couple that with the opportunity to work with director Sumit Saxena, and it was an instant yes from the actor. "When I choose any project, the material, character, and story are of the utmost importance, but it is also important to know who the makers are. If you have a great script in the wrong hands, it isn't [going to bear fruit]. I trusted Sumit's vision because I had worked with him before on a short film," says Tripathi.
The JioCinema series sees Tripathi play an acid attack survivor, while Vijay Varma essays an earnest cop who puts his might behind solving an acid attack case. As part of her research, she met a few acid attack survivors. While she struggled to keep her tears in check while listening to their stories, she drew from their strength. "They were laughing, giggling, sharing stories, and telling me about their lives. Hats off to them because when something like this happens, you are changing not only their face or skin; you are changing who they are, their dreams, and who they want to be. No one has the right to change somebody's life."
Even as the crime thriller is centred on acid attacks, writers Saxena and Arunabh Kumar have gone beyond the subject to show how society sets unrealistic beauty standards and promotes toxic masculinity. Emphasising that validation comes from within, the leading lady says, "We live in a world of capitalism and consumerism, and the concept of beauty that we sell bothers me. Also, Ravi [Varma's character] is often told that in order to be a good cop, he needs to project masculinity. This story also delves deeper into the reasons why men are the way they are in our society. They manufacture a certain idea of masculinity, a certain beauty standard, and [create a flawed ideal of] how a woman should be."
Shefali Shah: Imposter syndrome made me feel Vartika was a fluke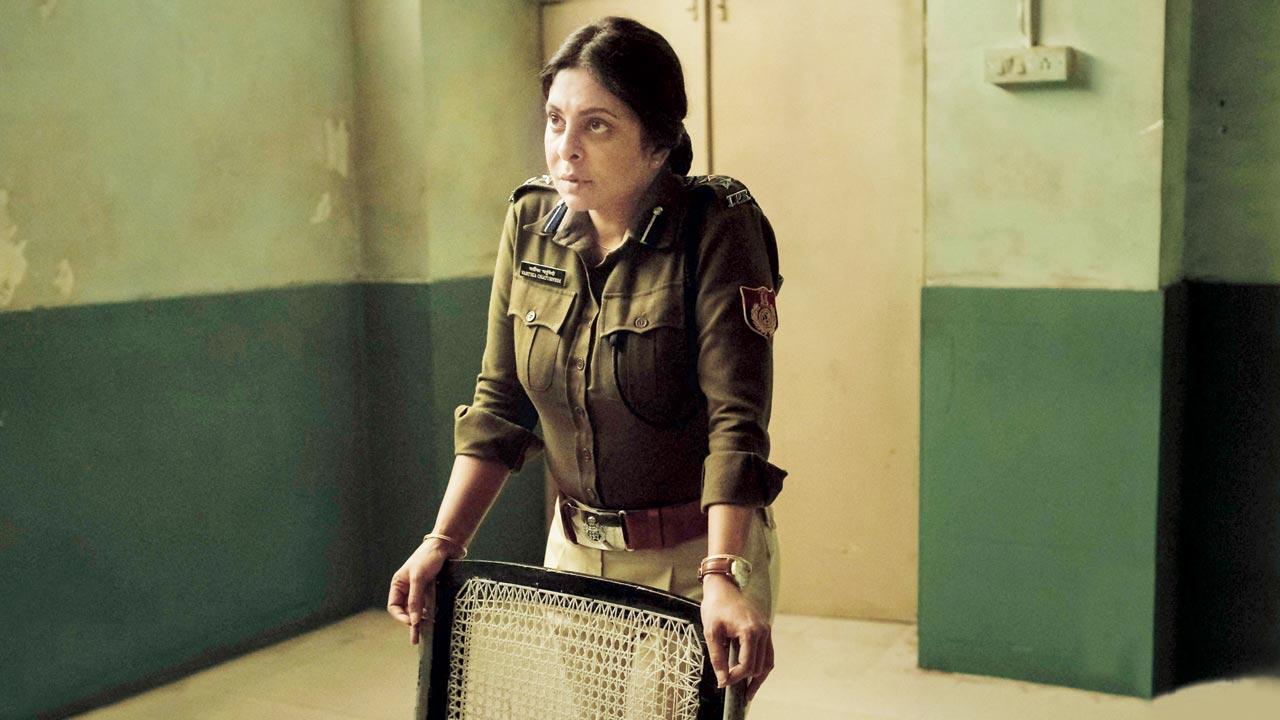 One assumed that Shefali Shah would've scheduled a party after hearing of her International Emmy nomination in the Best Actress category. But when we call the actor, she says a party is not in order. Instead, she intends to sink into her couch and read a book. "For me, any kind of achievement is short-lived. Within minutes, I was back to reality," she smiles. Reality is sweet when you've been recognised globally for a compelling performance in the second season of Delhi Crime. "The fact that I'm nominated is an honour. My mind doesn't go to the [possibility of a] win. I don't want to take away from today for something I may or may not have."
In 2020, the opening season of Delhi Crime was adjudged the Best Drama Series at the International Emmys. Three years on, Shah views her nomination as her character Vartika's moment. "She isn't a caricature of a cop. Delhi Crime highlights pressing social issues. [I remember] I slept till 2 pm the day the second season dropped. Since the first season had [attained] so much success, I was scared. But when I woke up that afternoon, I cried with joy [on seeing the reviews]."
With the second edition, director Tanuj Chopra delved into how society pushes the marginalised against the wall. Tell Shah that the nomination raises the expectations around the next season, and she states, "Tanuj said that now more people will watch the show, and expectations will be higher. I am pressured already. I never expected Vartika to be a hero. I have an imposter syndrome that made me feel Vartika was a fluke. But I have been working for so long and with every nomination, I think I couldn't have fooled people all along!"
While Rocket Boys' Jim Sarbh is a contender for the Best Actor award, Vir Das has earned a nomination in Best Comedy for Landing. Shah says the nominations highlight the diversity in the world of art. "The world is becoming inclusive, and art [transcends] language. So, someone who doesn't know our language has watched Vartika, like we watched Narcos in the original language."
Lakshya Kochhar on playing Ajju Kadri in Bambai Meri Jaan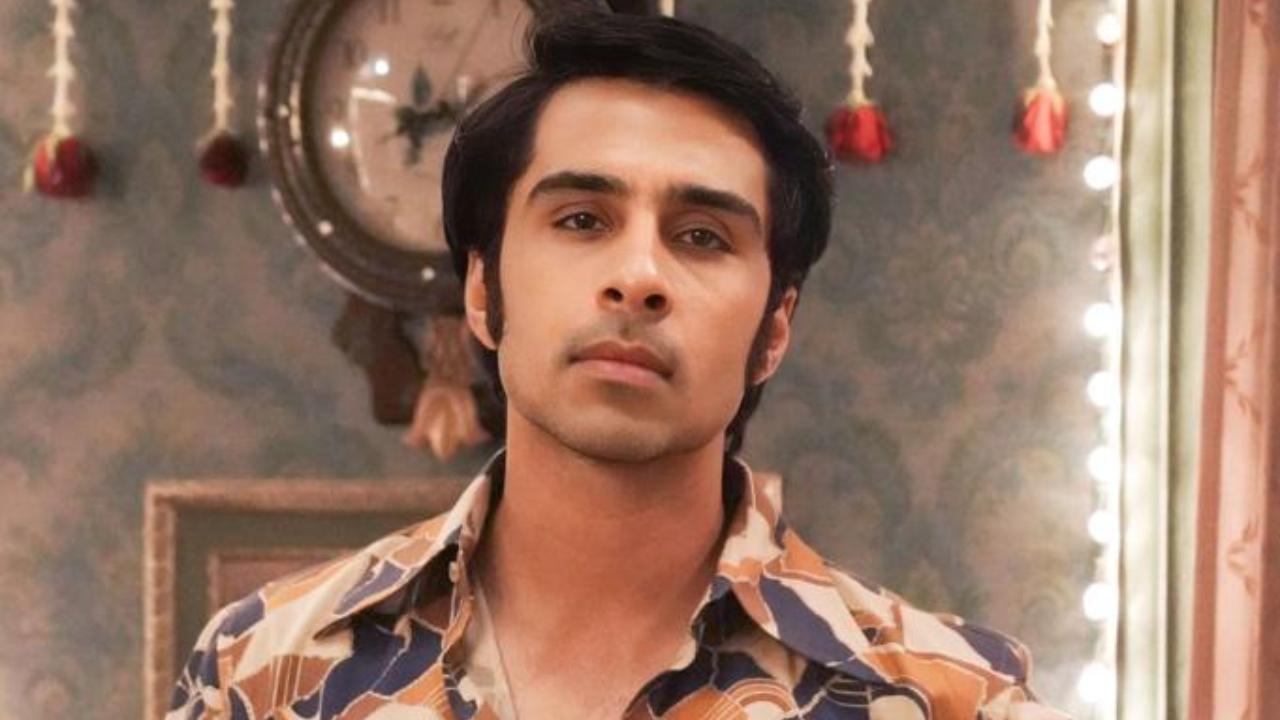 Prime Video's latest offering 'Bambai Meri Jaan' which was released on the platform on September 14 soon grabbed several eyeballs making it one of the top 10 shows viewed on the platform globally. Boasting of a stellar star cast including Kay Kay Menon, Avinash Twary, and Kritika Kamra, the series has been created by Shujaat Saudagar and Rensil D'Silva. Even though it deals with the underworld era of Mumbai, a subject that has been explored several times on screen, `Bambi Meri Jaan` brings in novelty.
The cast members have particularly stood out for delivering an authentic performance. Actor Lakshya Kochhar who was previously seen in Akshay Kumar-starrer sports drama 'Gold` in 2018 essayed the role of Ajju Kadri in the series. The series spans three decades from the POV of the Kadri family and the rise of crime in the streets of the city. "People have been growing with my character. Ajju is shown as a kid in the first three episodes. He is the irresponsible kid of the house, a little spoilt, little pampered, and you kind of grow with the family, you grow with the Kadri, so you see all of their journeys, of all the siblings. In the finale episode is when Ajju tries to become a man of his own. Stepping into the brother`s show and taking responsibility is an emotion that relates with the audience," says Lakshya talking to mid-day.com.
Lakshya Kochhar auditioned for the role in 2019 and the team was supposed to wrap up the shoot in six months. However, little did they know that the series would take three years to complete shooting owing to the pandemic. "Landing the part in the show was easier than the making bit of Bambai Meri Jaan," he comments.
Owing to the pandemic, the team also got more time on their hands to prep for the show and understand each other better. "We got a lot of time to prep time during which we kept discussing with the writers to the point we really felt like siblings. We all really became one big family," he recalls.
Staying true to their characters for three years amid a deadly pandemic, chaos and unpredictability of situations was not easy for the actors. However, the massive life-like set built to visualise the 10-part series helped the actors to get transported into a different world. "That set was not a set. We used to call it a city of its own. It had coffee shops, a theatre, and other shops. Everything that you see is real; from the chicken in the meat shop to rice and lentils in the markets. It had a real functioning chawl, with rooms, beds, chairs, and everything. When you are put in a situation that is so real, you are in bound to disconnect from the reality of the world of 2023. When we were shooting, the moment we entered the gate which was the Kadri manzil, our house, and climbed those stairs there was an absolute disconnect from everything we had come from, which was Bandra, Juhu, and Andheri," he said.
"Going there (set) you would feel that you were transported to some other time. The clothes we were wearing and the relationships that we shared also contributed to that. It was just an out-of-body experience, which I feel does not happen with a lot of shows and films. Usually, it is very contemporary and people try to recreate it in smaller ways, but just shooting on such a mammoth, big massive city-like set, I think it only happens in Sanjay Leela Bhansali films. It was an experience. When they broke the set, I cried. We guys were so emotionally involved with that house, as it saw several events in it. It became home and when they broke it down, it felt like our house was being broken down. That was the level of emotional attachment to the set. yes, it helps with your performance because it felt so real," he added.
`Who`s Your Gynac?' is about metamorphosis of a fresher gynaecologist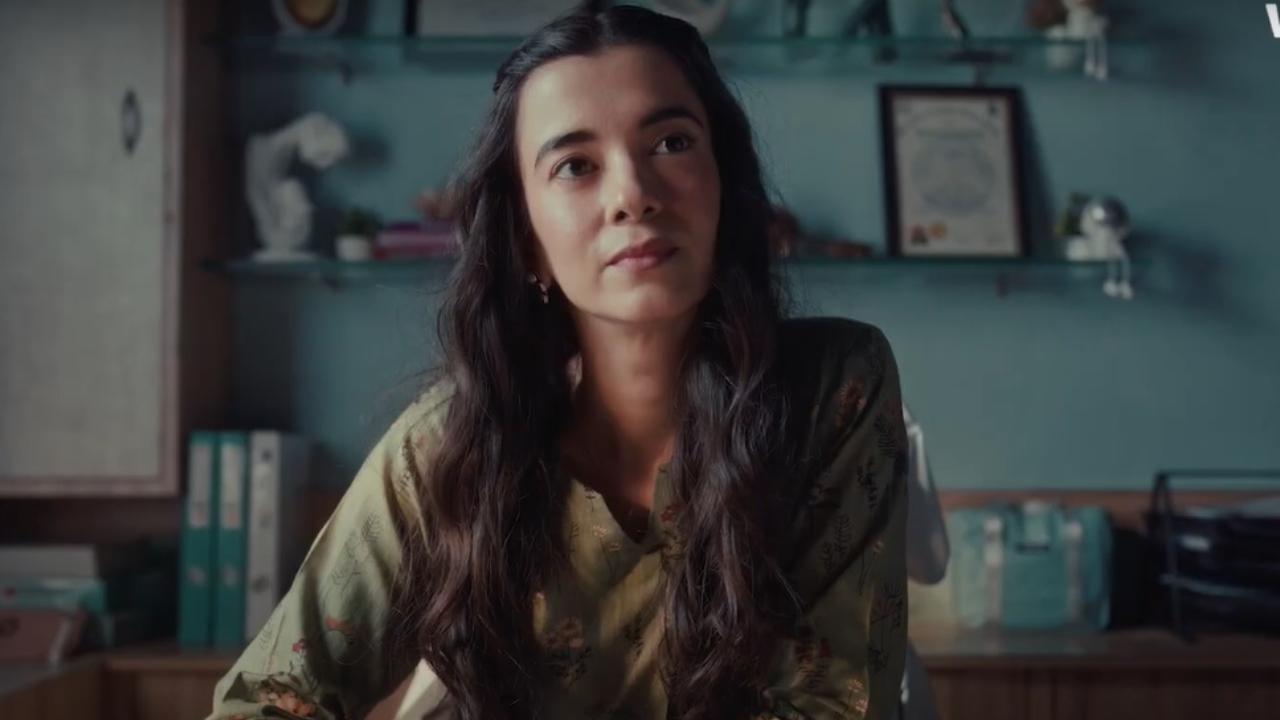 The trailer of the upcoming web series `Who`s Your Gynac?' was unveiled on Monday and it shows the life of the lead character of Dr. Vidushi played by Saba Azad and the challenges that life throws at her as a new practising gynaecologist. The show breaks down the journey of a fresher OB-GYN, who is trying to strike a balance both professionally and personally.
The trailer showcases how Saba's character is making inroads in the world of gynaecology with her two best friends Swara (Karishma) and Mehr (Aaron). The three of them are poles apart from each other; while Swara is all set to embrace motherhood and on the hunt for an experienced OB-GYN to deliver her baby, Vidushi is excited to deliver her best friend's baby, who isn't quite chuffed with her friend delivering her baby. Mehr is a happy-go-lucky person and is continuously encouraging Vidushi to push the envelope in her personal life.
Talking about the show, Saba Azad said: "I think 'Who's Your Gynac?' will touch a personal chord with every girl and woman and find a few allies in men through its story and characters. The importance of healthcare cannot be underestimated and through my character, the very goofy yet loving Dr Vidushi, we want to deliver a message that will hopefully resonate with the audiences across all age-groups and men and women alike."
Himali Shah, the director of the show, said in a statement: "We are extremely proud and elated to bring `Who's Your Gynac?`, a heartfelt narrative that chronicles safe health practices for the quintessential woman along with her symbiotic relationship with her gynaecologist. To ensure the discourse is airtight, as part of the show`s research, we at TVF worked closely with three reputable gynaecologists, who helped us immensely in understanding the topic closely and bringing the right messaging and information to the viewers. With 'Who's Your Gynac?' we further extend our association with Amazon miniTV in entertaining audiences through such unique shows." Produced and created by The Viral Fever (TVF), the show will drop on Amazon mini TV on September 28.
This story has been sourced from a third party syndicated feed, agencies. Mid-day accepts no responsibility or liability for its dependability, trustworthiness, reliability and data of the text. Mid-day management/mid-day.com reserves the sole right to alter, delete or remove (without notice) the content in its absolute discretion for any reason whatsoever