Samantha Ruth Prabhu takes Hindi dialect training for `Citadel`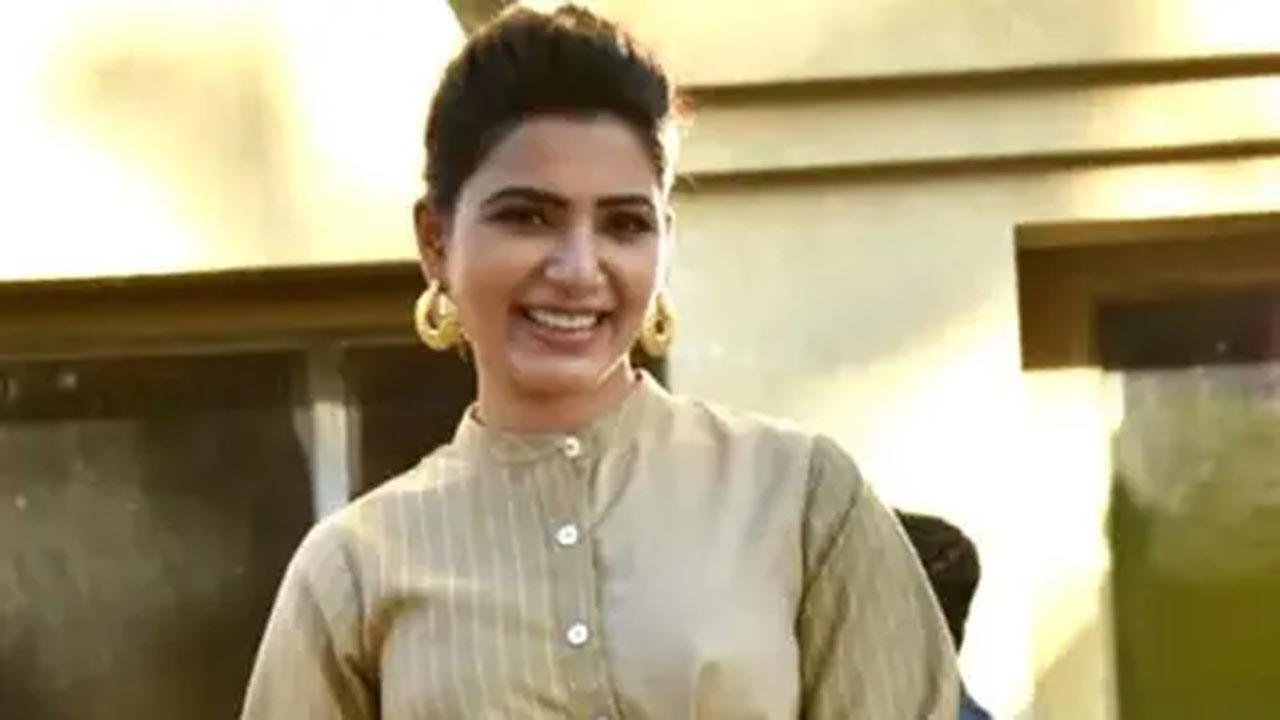 Samantha Ruth Prabhu has always won the audiences over with her presence on-screen and it all comes from her dedication towards her craft. While the audiences are still spellbound by her performance in the dance number, `Oo Antava` from Pushpa: The Rise, the actress is leaving no stone unturned in her preparation for `Citadel`.
According to a source, "For her upcoming project, Citadel and a few others too, Samantha has been taking Hindi dialect training for a while. She is working with a very reputed dialect coach and tutor, who has previously trained the best of the best in the industry."
Also Read: Samantha Ruth Prabhu-starrer `Shaakuntalam` to release on November 4
Having seen her ace any range of roles, from Raji in The Family Man 2 to `Oo Antava`, it is assured that one of India`s popular female star is set to treat us again with `Citadel` amongst others. It will especially be a pleasant surprise for her Hindi-speaking fans across India to see her command the language for a project out and out.
The leading superstar has an exciting slate of projects ahead including Citadel with Varun Dhawan, Shaakuntalam, Kushi, and Yashoda.
Malaika Arora REVEALS something about herself which people are obsessed with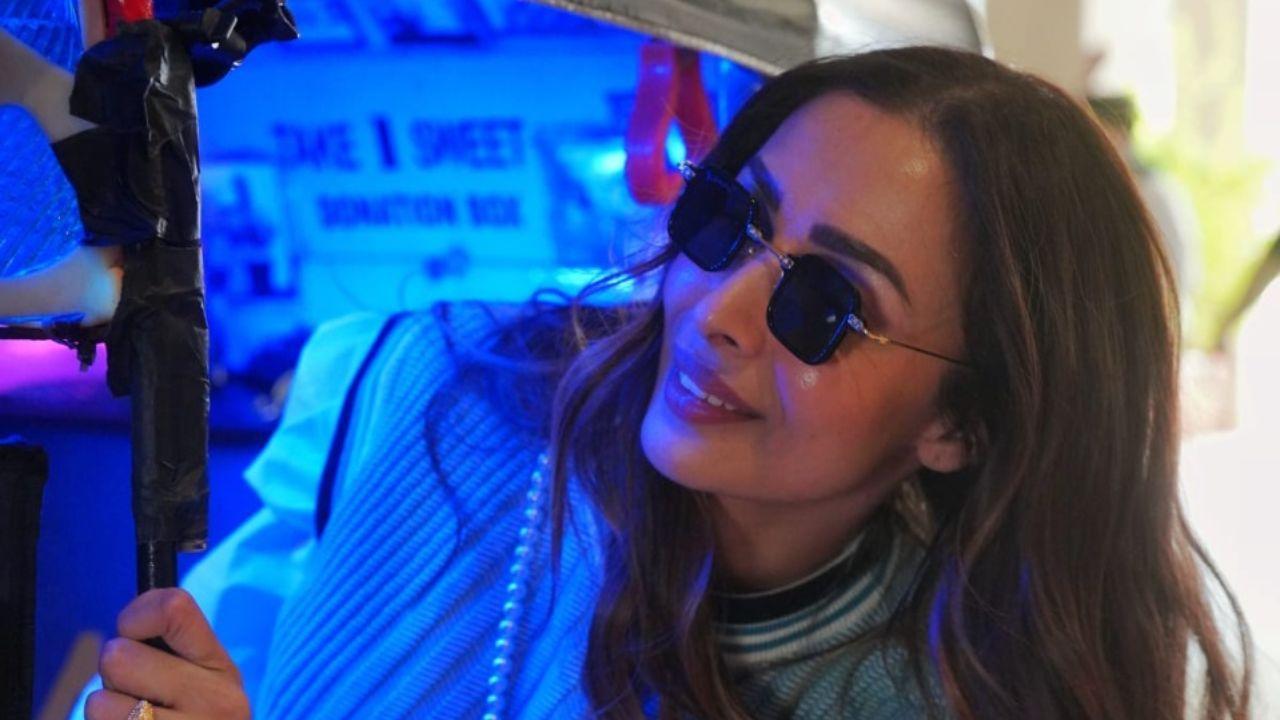 Ever since the time Malaika Arora had announced her show 'Moving In With Malaika', she has been making news for all the right reasons. Be it the kind of guests who come to the show or the kind of causal conversation that she has with them, this show is definitely winning hearts.
Also Read: Moving In With Malaika: Neha Dhupia asks Malaika Arora if she ever planned doing stand-up comedy
The latest promo of 'Moving In With Malaika' is definitely a winner! The promo has Malaika hosting a stand-up show and is totally in her elements and like never before! She starts off welcoming everyone by saying, "Welcome to my stand-up comedy extravaganza. People are obsessed with my age. Not because I am old… But it is because I look like this while ageing. Jalkukdi log (jealous people). Let's address the D-word- divorce. I have moved on, my ex has moved on, when will all of you move on!"
 

 

View this post on Instagram

 
She points out to her sister Amrita Arora, who is sitting in the 'audience' and says, "My sister is in the house. She is the funny one. I am the pretty one. She has the rich husband. And I … am doing stand-up. A lot of people ask me, "How were you so comfortable dancing on that train?" That's because this girl (pointing at herself) is a Thane girl". She then screams, "CENTRAL LINE…. CENTRAL LINE".
Also Read: Moving In With Malaika: Malaika Arora breaks through her fear of driving
She continues, "I can still learn and do stand-up. But, I don't think any stand-up is getting on top of a train anytime soon. So… give it up for me!" Besides her sister Amrita Arora, there were also Neha Dhupia, Sumukhi Suresh, Sophie Choudry who were a part of the jampacked audience. 
Speaking of Neha Dhupia, she was one of the guests on Malaika's show. While talking to Neha, Malaika Arora expressed her concern about doing a stand-up comedy act. Sharing her own experience about trying her had at stand- up, Dhupia said, "I have done a little bit of stand up and it was one of the hardest things. But I did make an auditorium full of people laugh because 90&#37 if the jokes were on me. Are you willing to do that?"
Randeep Hooda profoundly calls 'Sarson Ka Khet' as THE TRUE ESSENCE of Punjab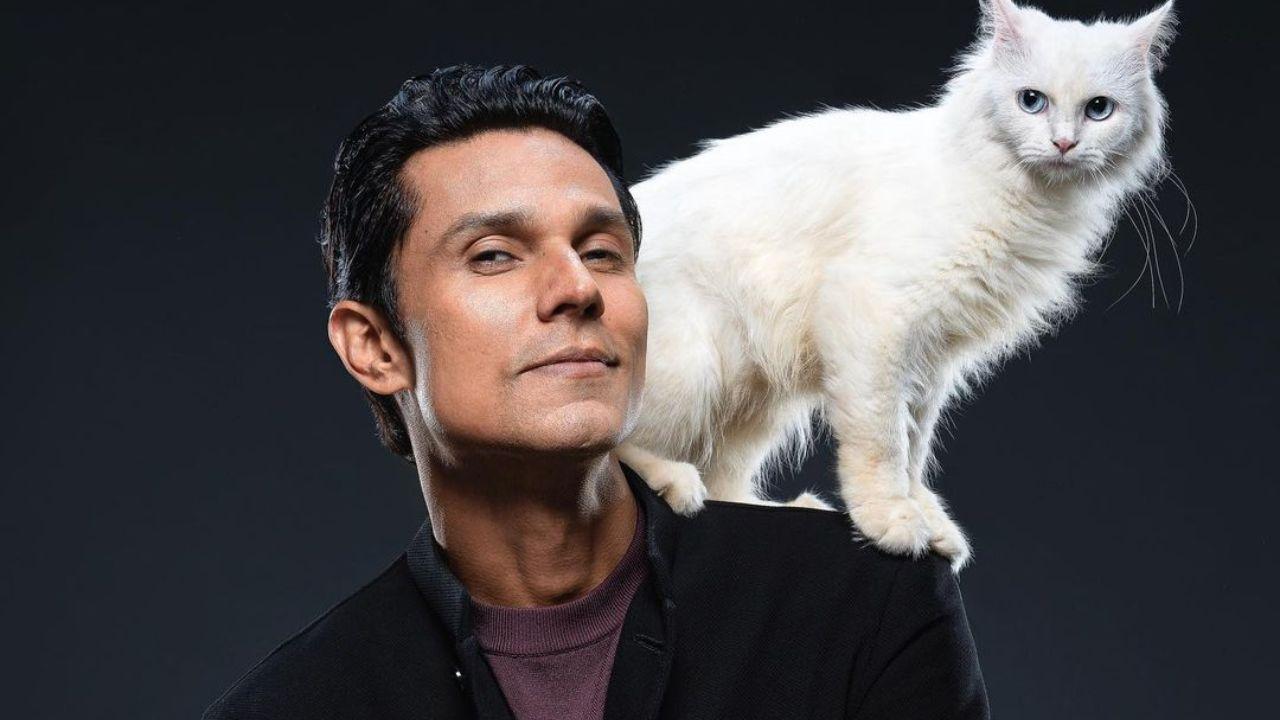 Actor Randeep Hooda is on cloud nine and he has every reason to be so. He is all set to bring an intense and authentic story from Punjab with his upcoming crime thriller series `CAT`, a show that promises an action-packed tale that is set in Punjab and focuses on a brother's love and espionage. Set in the backdrop of insurgency and drug peddling in Punjab, Hooda steps into a turbaned avatar of Gurnam Singh.
Also Read: Randeep Hooda offered apologies to Guru Granth Sahib for not keeping his word
And with this he wants to shatter every misconception that the film industry has about Punjab. "Sarson ke khet in Hindi films are shown as the perfect setting for love, but when you visit it a khet it signifies the khoon paseena ki mehnat of a farmer but in reality it takes blood, sweat, hard work, water, fertiliser, saving the crop from rain, hail and more," he says. Such is his love for Punjabi that Hooda even he refused to dub for the show in Hindi. "A sardar speaking Hindi, that too from a background the character is from, would have looked pretty awkward."
 

 

View this post on Instagram

 
Also Read: Randeep Hooda plays a police informer in Netflix`s `Cat`
While the show is in Punjabi, it would be available in both Hindi and English. Well as the CAT is finally out of the bag and Hooda has been receiving immense love and appreciation from the audiences for his Punjabi Character now . As Every time Randeep does something new, you know you want to see much more of him. The series indeed uses Randeep's talents fabulously. Randeep as Gurnam screams Punjab in every frame, every line, every gunshot, and every flashback.
Hina Khan, Chandan Roy Sanyal to star in murder mystery `Shadyantra`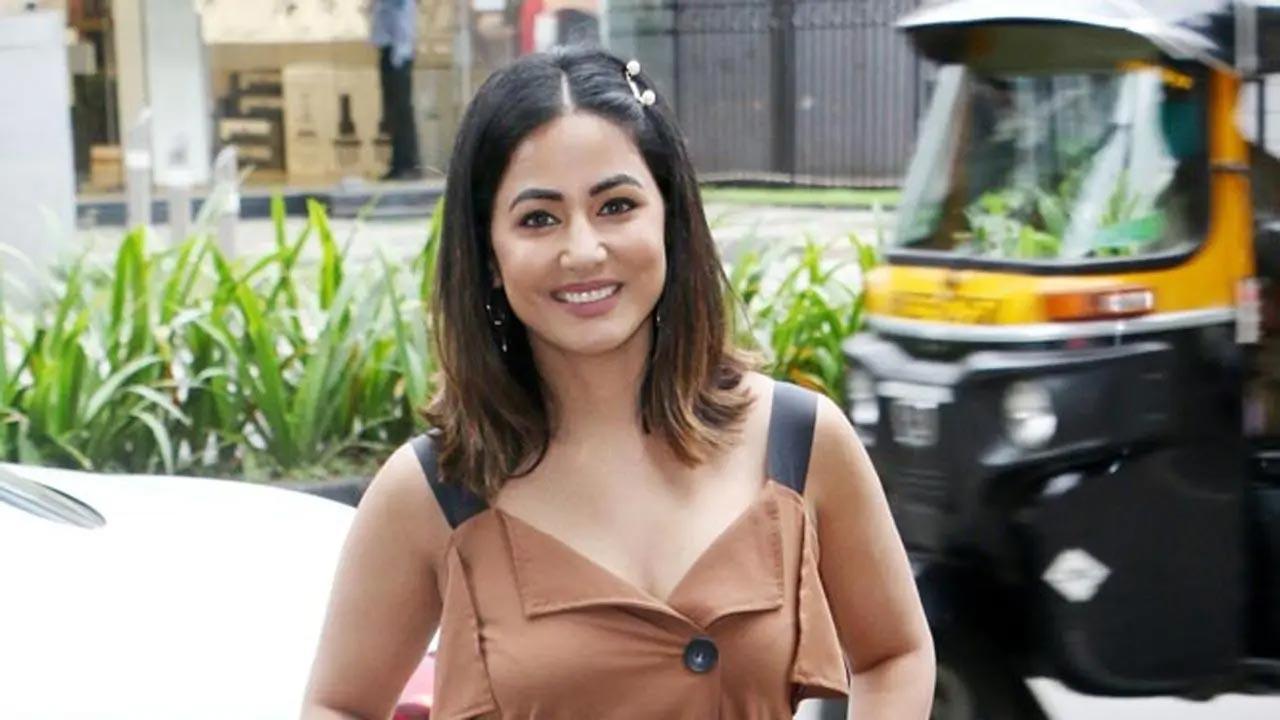 Hina Khan, Chandan Roy Sanyal and Kunaal Roy Kapur will be seen starring in `Shadyantra`, a murder mystery.
Hina, who plays Natasha, said: "I am delighted that my desire to work in a play has been fulfilled and I am making my debut in theatre with `Shadyantra.` I play Natasha who is very naive, trusting and giving but then a tragedy forces her to look at her life and her relationships more closely and then her instinct of self-preservation kicks in."
"I thoroughly enjoyed playing the character and the whole process as I always wanted to do theatre. This teleplay has given me an opportunity to be part of the theatre fraternity and I am hopeful to be part of more teleplays in future."
The teleplay narrates the story of a married couple, Rohan Tiwari and Natasha Malhotra Tiwari. Natasha is the heiress of a construction company but leads a contented life far removed from business intrigue. Then a shocking murder changes Natasha`s life forever and investigating police officer Mohan Khanna arrives to solve the mystery. This murder mystery is all set to be on-air at Tata Play Theatre on December 18. It will also be available on Zee5.
Also Read: Hina Khan back to Cannes, all set to walk the red carpet once again
Chandan Roy Sanyal who plays Rohan Tiwari said: "I am deeply rooted as an actor in the discipline of theatre as a stalwart like Habib Tanvir, Tim Supple and Alyque Padamsee mentored me. I have been connected to the stage all through my career and it is very fulfilling to experience the joy of table readings and long rehearsals once again. What I also liked is that the characters in `Shadyantra` have more than one shade. My character is a smooth-talking charmer but also switches between different moods seamlessly."
Kunaal Roy Kapur who plays the dashing detective Mohan Khanna said that he plays a cop for the first time and has tried to create a more sensitive character, who goes about his job without drawing too much attention to himself.
"It was nice to try to give Mohan a certain depth and nuance that we are unused to seeing in mainstream portrayals. It was wonderful to be a part of this project."
Discussing the teleplay, Shailja Kejriwal, Chief Creative Officer – Special Projects, ZEEL, said: "`Shadyantra` also has strong psychological undertones like `Gas Light`, which was a 1938 thriller by the British playwright Patrick Hamilton and continues to be referenced till date. The play outlines the subtle way that women are often led to doubt their own instincts. There is also an element of suspense and a thread of strong sisterhood that sets this story apart."
According to director Ganesh Yadav, `Shadyantra` is on the lines of a traditional Agatha Christie mystery but it also offers many layers.
He added: "Theatre has a long tradition of psychological thrillers and everyone is familiar with plays like `A Streetcar Named Desire`, `Death of a Salesman`, `Gaslight` and `Broken Images`. `Shadyantra` is a modern take on the genre and gives us an insight into the minds of the protagonists. Working with Zee Theatre team and Hina Khan, Kunaal Roy Kapur and Chandan Roy Sanyal was very rewarding and I can`t wait to see how the audience will respond to `Shadyantra.`
The teleplay also stars Shruti Bapna, Anang Desai and Sumukha.
This story has been sourced from a third party syndicated feed, agencies. Mid-day accepts no responsibility or liability for its dependability, trustworthiness, reliability and data of the text. Mid-day management/mid-day.com reserves the sole right to alter, delete or remove (without notice) the content in its absolute discretion for any reason whatsoever