Lord Of The Rings: The Rings of Power included old school Lumière camera tricks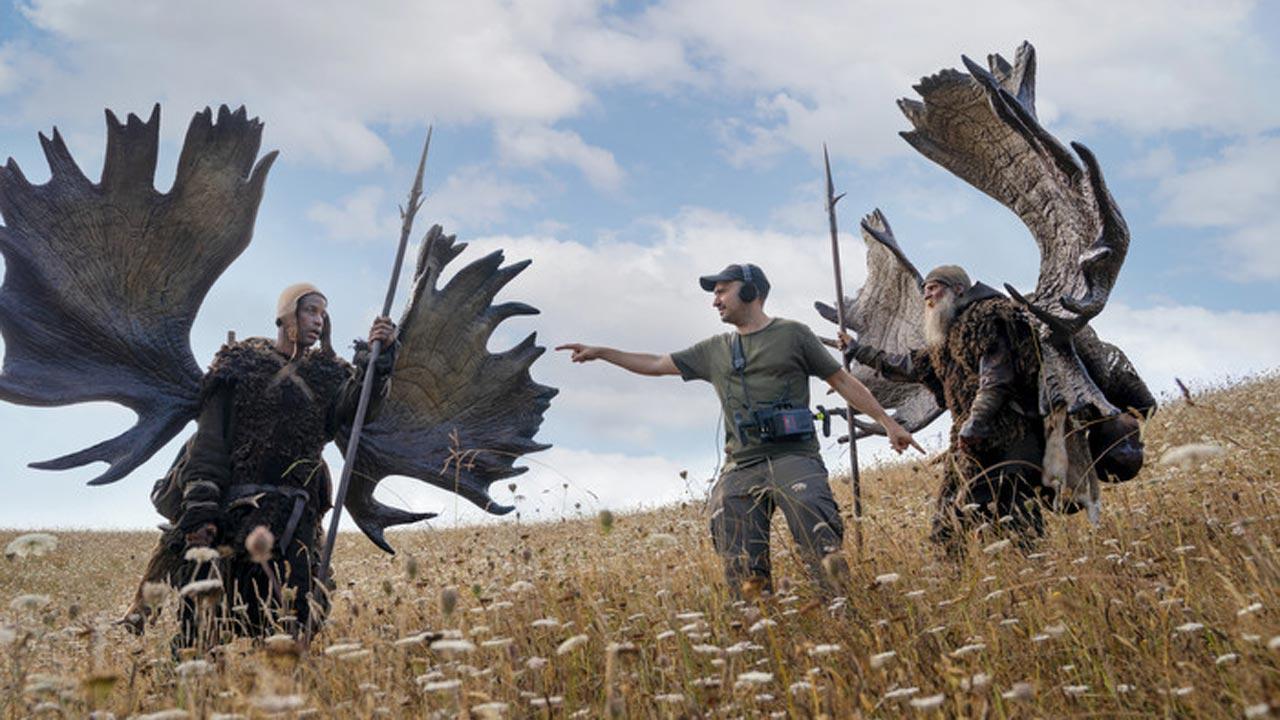 It takes a whole village to create a fantasy series that gives the viewers an immersive experience. hat's exactly what Prime Video has achieved with its latest epic fantasy, The Lord of The Rings: The Rings of Power. The awe-inspiring visuals created for this series have garnered a lot of praises and applause from the viewers. The producers have opened up about how they pushed all limits in order to bring J.R.R. Tolkien's vision to life.
Decoding one of the many techniques they had to use, for instance to establish the difference in size between Elanor (4 feet) and a stranger (7 feet), Executive Producer Lindsey Weber said, "The idea of scale difference is one that most film crews haven't encountered much in the other things they've done. It's also one that's inherent to Tolkien. It's part of the property. So we knew we had to get it right. Depending on how you look at it, it can be a headache or a delightful challenge. It can be slow and tedious at times to make it all work, but hopefully the final product and magic trick feels really worth it and very Tolkienian."
Also Read: Hrithik Roshan: `Lord of the Rings` inspired my father to make `Krrish`
She further added, "It's like a carefully coordinated dance by the time it happens and you get on set. But occasionally it's as simple as a double rolling down a slope only to be replaced by the actor at the end. It's just old-school Lumière camera tricks.".
The Lord of the Rings: The Rings of Power explores major events in the fabled Second Age of Middle-earth. The series that`s streaming now with 2 episodes, will have weekly releases in English, Hindi, Tamil, Telugu, Malayalam, and Kannada and will conclude on October 14.
Play Quiz: Ranbir Kapoor and Alia Bhatt-starrer Brahmastra
Suniel Shetty promotes `Hunter` in a cool video featuring Quick Style, Watch!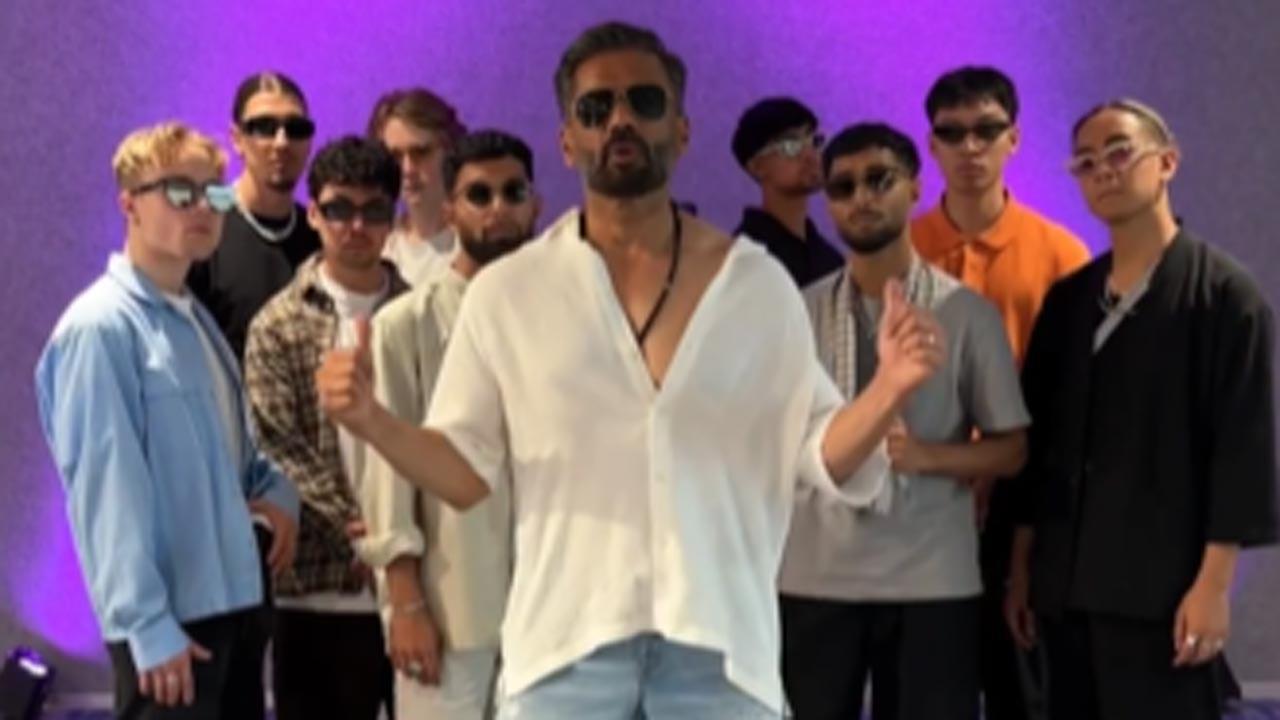 It`s not the first collaboration between actor Suniel Shetty and Norwegian dance group Quick Style. For the promotion of his new thriller `Hunter` on Amazon mini tv, Suniel once again teamed up with Quick Style.
Taking to Instagram, Suniel posted a short video with the caption, "@thequickstyle joining the hunt with #Hunter ACP Vikram. Just like I say in the show – Rokna Hai Toh Thokna Padega!" Suniel and the members of the band Quick Style showed their swag and style in the video.
This action thriller features stars Suniel Shetty in the lead as A.C.P Vikram Sinha, Esha Deol, Rahul Dev, Barkha Bisht, Mihir Ahuja, Teena Singh, Chahat Tejwani, Karanvir Sharma, Siddharth Kher, Gargi Sawant and Pawan Chopra in pivotal roles.
View this post on Instagram
"It feels like yesterday we were shooting and today we are already unveiling the show trailer. It was surely a special experience and journey working with such talented people on & offsets. My character is very interesting, and he has a trait which will make the viewers want to know more of him. I enjoyed playing ACP Vikram Sinha thoroughly. I hope the viewers enjoy watching this show for which they have been eagerly waiting," Suniel said about the project.`
Also Read: Suniel Shetty on `Hera Pheri 3`: Kartik Aaryan is a brilliant choice, but he is not playing Raju
The group Quick Style rose to fame after recreating hook steps of popular Bollywood songs such as `Sadi Galli` from the film `Tanu Weds Manu` and `Kala Chashma` from `Baar Baar Dekho`.During their visit to India, Quick Style also spoke to ANI. They expressed their love for Indian songs.
"For us, the song Kaala Chashma and every song that is popular in this world..it`s not anyone`s, it`s everyone`s. And the people that watch our show, we feel they are our family, our group, our supporters, so we are together. So the song is ours," the group said during their Mumbai tour.
This story has been sourced from a third party syndicated feed, agencies. Mid-day accepts no responsibility or liability for its dependability, trustworthiness, reliability and data of the text. Mid-day management/mid-day.com reserves the sole right to alter, delete or remove (without notice) the content in its absolute discretion for any reason whatsoever
Siddharth Roy Kapur: We made sure to humanise the characters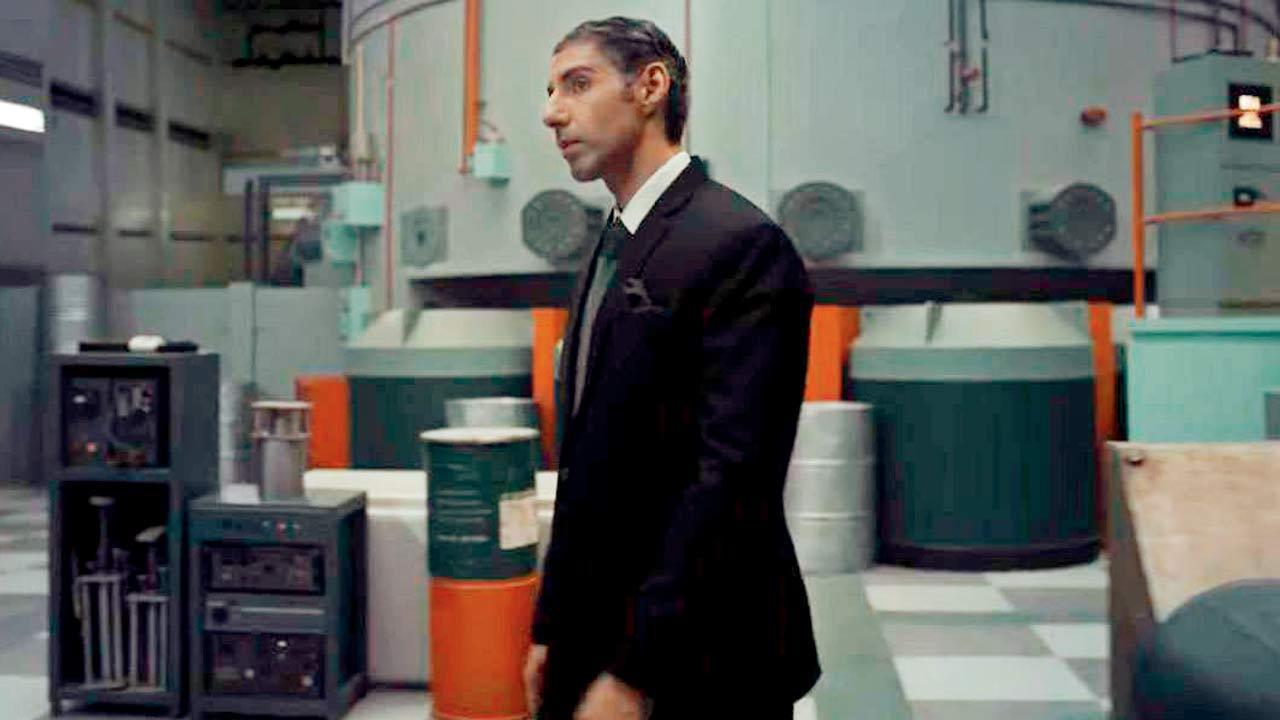 Rarely has the second season of a series matched the brilliance of the first. Rocket Boys finds itself in that coveted club, with the latest edition of the Jim Sarbh and Ishwak Singh-starrer opening to wide praise. So, what's the secret to the success? Producer Siddharth Roy Kapur attributes it to how director Abhay Pannu has humanised the protagonists, Homi J Bhabha and Dr Vikram Sarabhai. "We thought it was important to stick to the facts, but obviously dramatise them because that is important to creating a compelling series. We made sure to humanise these characters. Often, we depict these icons as demigods. But I believe such icons are more heroic when they have the same vulnerabilities and flaws as you and I do. Despite their flaws, they go ahead and achieve such great things. Abhay and his team have managed to show that," explains the producer.
The second season of the SonyLIV series chronicles Bhabha and Sarabhai's efforts to make India a nuclear power. While the drama is further elevated by fine performances, Sarbh steals the show with his portrayal of the dynamic Bhabha. Kapur agrees that the actor's casting was a masterstroke. "It's one of those few times when the role chooses an actor, and vice versa. It felt organic for Jim to play Homi Bhabha. He has portrayed the brilliance, humanity and sensitivity of Bhabha beautifully."
Also Read: Nikkhil Advani: No one chose to make a show like this
Siddharth Roy Kapur
Sunil Grover is back with another light-hearted series 'United Kacche'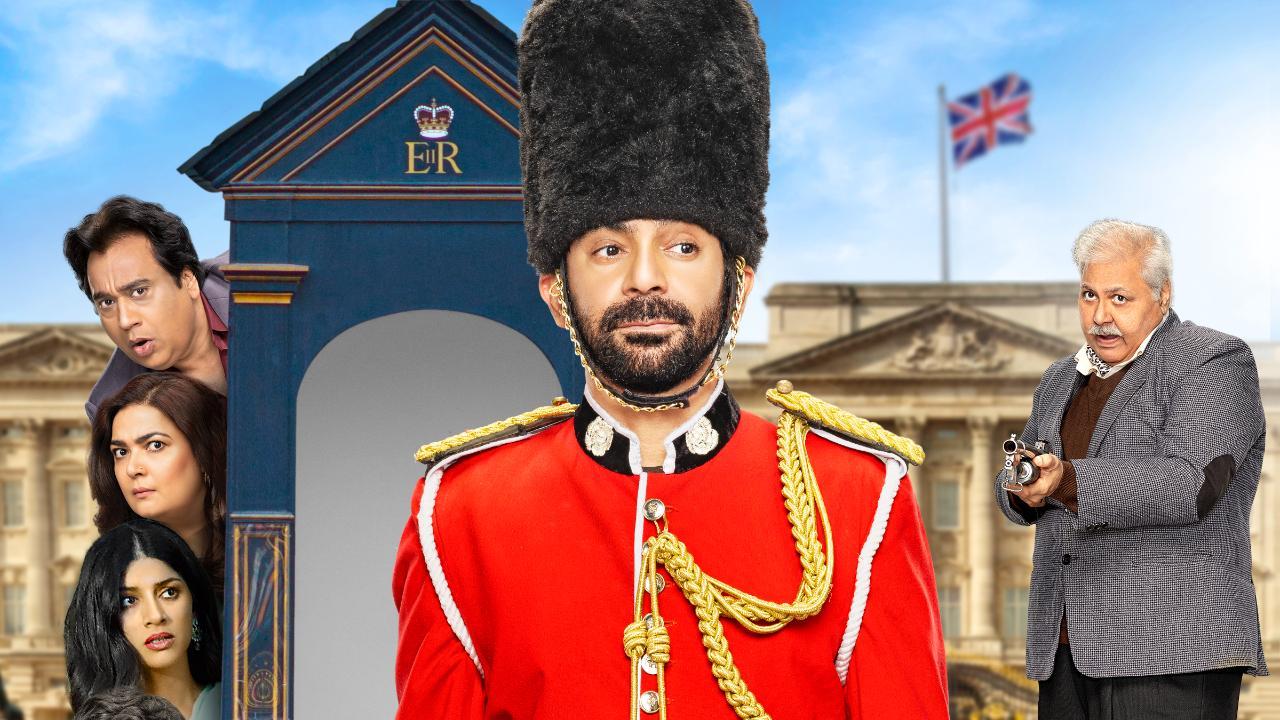 ZEE5 released the trailer of its next original series, 'United Kacche'. A light-hearted dramedy starring Sunil Grover, United Kacche also stars Satish Shah, Sapna Pabbi, Nikhil Vijay, Manu Rishi Chaddha, Nayani Dixit and Neelu Kohli in pivotal roles. Produced by Yoodlee Films and directed by Manav Shah, the 8-episodic series will premiere of ZEE5 on 31st March and will mark the return of Sunil Grover after his last successful series on ZEE5, Sunflower.
`United Kacche` is the story of Tejinder 'Tango' Gill (played by Sunil Grover) from Punjab who aspires to migrate to a foreign land for a better life and is willing to go to any extent to fulfil this dream that he inherited from his father and grandfather. Out of desperation, he gives his ancestral land as collateral in-lieu of getting a chance to move to England and do any make-shift work but grass is always greener on the other side, and soon after moving to UK, he realises the difficulties faced by an immigrant in another country.
United Kacche uncovers the story of many such Indian, Pakistani and Bangladeshi citizens who are not permanent residents of England and are thus known as Kacche. They settle abroad as illegal immigrants without legitimate paperwork, living a hand to mouth life on daily wages while constantly hiding from the authorities. The show beautifully captures the nuances and difficulties of these immigrants in foreign lands with a light-hearted comedy. It also takes you into the lives of people from different nationalities living abroad together and becoming each other's family. With comedy at its core, the series also captures the heart-warming emotions, dreams and desires versus the reality of living abroad in a humorous and an entertaining manner.
Also Read: Jubilee: Aparshakti Khurana turns Binod Das for Vikramaditya Motwane`s series, check out
Sunil Grover said, "After the success of Sunflower, I am happy to partner with ZEE5 again for United Kacche with the hope and anticipation that our audience will shower us with as much love for our new series as well. The title of the series is significant and conveys so much about the show and its concept – firstly, the series is based in London and so, we shot in UK extensively to keep the look and the feel of the show as authentic as possible; secondly, Kacche signifies an illegal immigrant residing in a foreign country without legitimate paperwork trying to become a legal citizen and thirdly; united also conveys the unification of all illegal immigrants from different countries and religions who become one family as they are undergoing the same struggle so even in this series, you will see an Indian man, a Pakistani couple and a Bangladeshi duo live together in unison. In a gist, United Kacche is a slice-of-life situational comedy with relatable characters and their everyday struggle in a foreign land".
'United Kacche' will exclusively stream on ZEE5 from 31st March.
Also Read: Varun Dhawan reveals Ananya Panday`s upcoming OTT series, `Call Me Bae`