Khufiya Movie Review: Just keep a tab on Tabu!
Khufiya
On: Netflix
Dir: Vishal Bhardwaj
Cast: Tabu, Wamiqa Gabbi, Ali Fazal
Rating: 3.5/5
Khufiya didn't turn out to be the film I had clicked for. Which is a strange thing to say, because we know the film's genre, i.e. a spy thriller. And its setting, which is a national secret, meaning the world of state intelligence, espionage, handlers, agents and R&AW, India's secret service, to be precise.
So, why should there be disconnect between expectations, and the film? Because it's based on Amar Bhushan's true to life account, Escape to Nowhere. Bhushan, being an ex R&AW man himself. The book was the closest we could get to how India's spy agency actually works.
Essentially, filled with mid-income group babus, heading to "daftar" in buses with lunch-boxes, fighting over foreign postings. No different from any other bureaucracy/department, in and around Central Secretariat, in New Delhi.
Well, Vishal Bhardwaj's Khufiya obviously isn't quite a Pathaan, Tiger, or War, or any other such larger-than life spy-giri as excuse for blastfests, really. It's a whole lot more realistic.
Still, suitably stylised to seem the breathless thriller, with bends and turns, chops and chases, that a mainstream movie in the genre is meant to be. The 007 here is, decidedly, Tabu, getting in and out of countries—as and when, whacking a fellow or two.
Calling this thriller, over suspense—because we know the culprit, right from the beginning, that the drama is set around. That's a mole (Ali Fazal) in R&AW, photocopying, passing on crucial documents from the agency to the rival camp.
It appears the cinema hall is the best place to exchange confidential papers—more recently, we watched a similar scene take place in Srinagar's Paradise cinema in IB 71 (2023), like it's at a Paharganj theatre playing Main Hoon Na (2004) here.
Which gives you sense of the film's smartly structured timeline, cleverly going back and forth, from right after Kargil War (1999), onwards. It's easy enough to nab the R&AW mole—you can see him at work. So, why don't they?
He's not that important. Figuring out his puppeteers is. The bloke is under constant surveillance. The stakes are high, because the mole is responsible for the death of a key handler, who was particularly close to our 007, codenamed Cactus (Tabu).
As far as possible, this is equally an attempt at a personal film. For, regardless of genre, what's a story, if not about relationships.
The mole is codenamed Brutus. The operation to nab him is called Julius Casear, which is obviously a Vishal Bhardwaj self-reference, given the director's own fascination with Shakespeare (Maqbool, Omkara).
I'm told, Haider (2014), that's Bhardwaj's adaptation of Hamlet, was originally planned as a pure spy-thriller—before he got further inspired by Basharat Peer's book, Curfewed Night.
The raw material, therefore, if you'll pardon the pun, is all there. Bhushan's Escape to Nowhere, as with all of Bhardwaj's literary adaptations, is merely the take-off point.
All characters have been imagined anew—whether the mole's wife (Wamiqa Gabbi), mother (the wacky Navnindra Behl), top spy (Tabu), her handler (Azmeri Haque Badhon)…
Frankly, I can't recall a spy flick with that many key female characters, wholly owning the show. At best, think of it as the reverse of Raazi (2018). Only, way more a film with a twistedly funny bone.
Also, a softness of touch here and there—whether that be the use of ambient sound, at home, concert, car, for a full-on soundtrack. Or just staying put with characters and their lives, rather than getting too carried away by geopolitical stuff. In this case, Indo-US relations, or regime change in Bangladesh. The big stuff is there, mainly to frame the script against.
At the centre, of course, is Tabu, being Tabu—as in, never interfering with the story-telling, while carrying it forward with sufficient heft. Even hitting the right note with fluent Bengali since The Namesake (2006). Bhardwaj-Tabu might well rank among the greatest director-muse combos, going all the way up to Vijay-Dev Anand, or Ray-Soumitra, for all we know!
Which is to take away nothing from Wamiqa Gabbi (Jubilee, Grahan, Charlie Chopra)—easily the star of the season, adding to the film's charm, even as you question some of the leaps of faith in it, that must not be mentioned here, for fear of spoilers.
Khufiya is Bhardwaj's debut on Netflix. The film drops in 200 countries simultaneously. A lot of Indian content, you notice, tops charts in several regions outside India on the platform, even globally, sometimes.
This might be a great take off point for audiences themselves to discover more of Bhardwaj's world-class previous works, if this film works for them as much. It's also perhaps the only spy movie, where the doofus is the white guy. Or as a character tells the CIA agent, "Seems like you guys are smart only in the movies!"
I've watched Khufiya twice already, over a gap of a week or two. Speed-watched it the second time, without the unnecessary burden/expectations of a slow-burn, 'Tinker Tailor Soldier Spy' like espionage stuff, basis Bhushan's book. Hence, enjoyed the second time even more!
Jad on Temptation Island: Beautiful, genuine connection between Nikita & me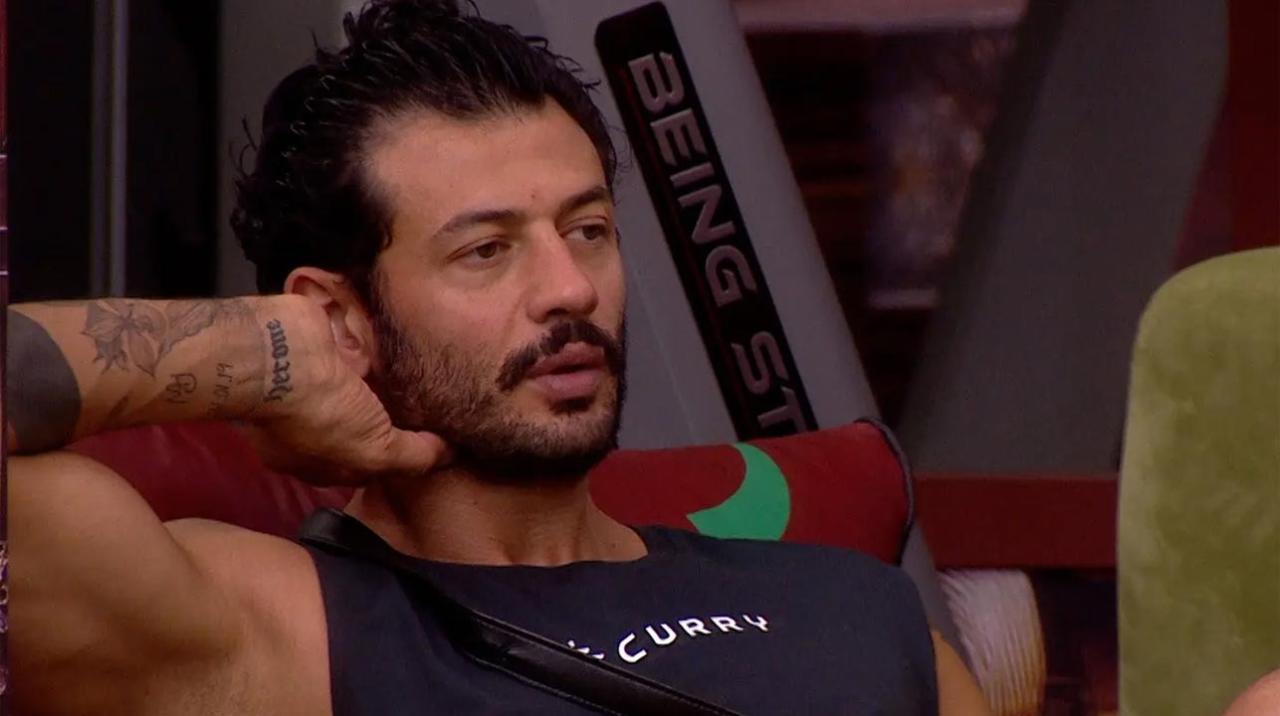 Former `Bigg Boss OTT 2` contestant Jad Hadid, who recently featured in `Temptation Island India`, reflected upon his connection with Nikita Bhamidipati, calling it a 'beautiful and genuine' bond.
Jad has been making waves with his newfound connection with Nikita. Following Nikita`s decision to end her relationship with Tayne, the two recently exited the show together.
During their departure, Jad displayed a touching moment of emotion, by presenting Nikita with a pendant featuring her daughter`s picture, considering it a precious keepsake.
Reflecting on his connection with Nikita, Jad said: "I`ve always faced challenges in love, but meeting Nikita made me realise that everything happens for a reason. If it`s the end of something, it`s also the beginning of something new."
"There`s a beautiful and genuine connection between Nikita and me, and I believe it`s the start of a truly wonderful journey for us. A special thanks to Tayne for agreeing to come on this show; it is because of him that I found Nikita," he added.
'Temptation Island India' airs on JioCinema.
This story has been sourced from a third party syndicated feed, agencies. Mid-day accepts no responsibility or liability for its dependability, trustworthiness, reliability and data of the text. Mid-day management/mid-day.com reserves the sole right to alter, delete or remove (without notice) the content in its absolute discretion for any reason whatsoever
'The Freelancer: The Conclusion' trailer promises nerve-wracking action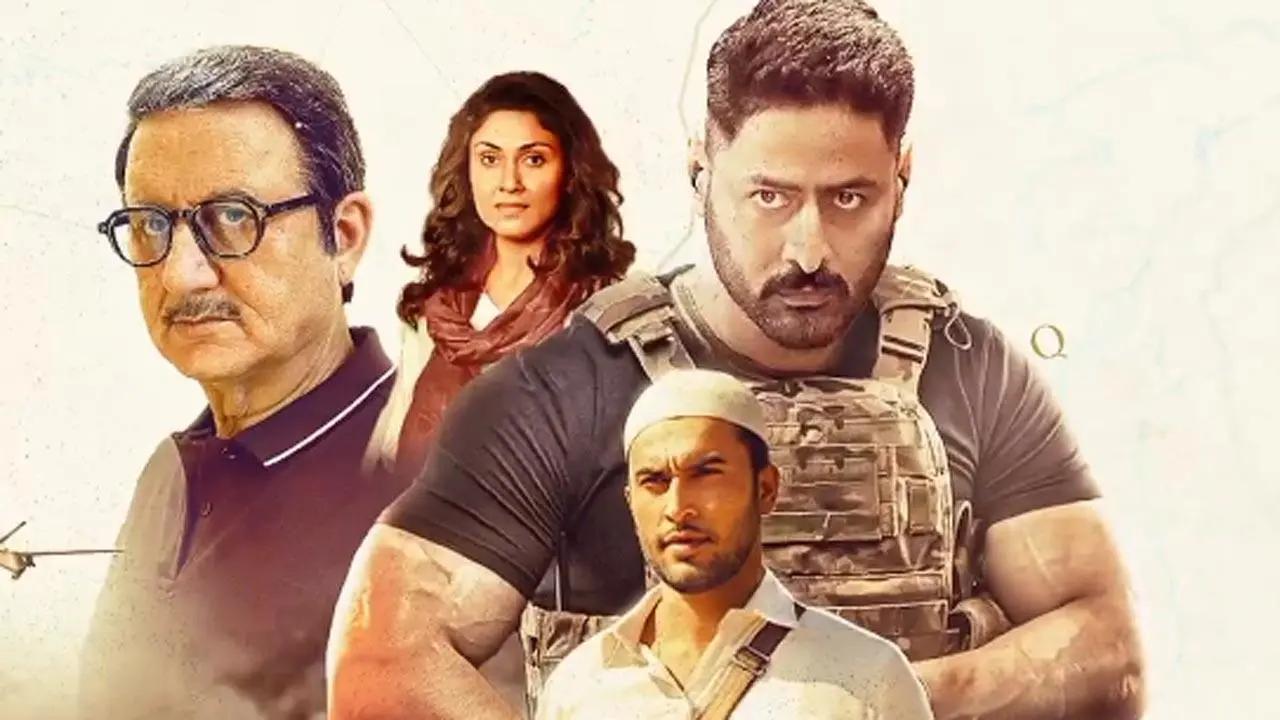 The streaming series 'The Freelancer' is set to return with its second season titled 'The Freelancer: The Conclusion', the trailer of which was unveiled on Tuesday.
The trailer follows the events of rescue of Aliyah by Mohit Raina's titular character Avinash.
The series is based on the book 'A Ticket to Syria' by Shirish Thorat, which also stars Anupam Kher, Kashmira Pardeshi, Sushant Singh, John Kokken, Gauri Balaji, Navneet Malik, Manjiri Faddnis, and Sarah Jane Dias, among others.
Talking about the show and his character, Mohit Raina said, "My inbox was flooded with messages from fans and audiences after the release of the first four episodes, and I am glad that they enjoyed watching me in a different avatar in this thriller series.
"`The Freelancer: The Conclusion' will see Avinash explore more facets of his character and his actual self as he sets out to rescue Aliya. Playing Avinash was a creatively satisfying and enjoyable experience, but was equally challenging at the same time. With `The Conclusion`, we bring in some interesting twists and turns and fast-paced action that will keep the audiences glued to their seats."
Talking about the series, Anupam Kher said, "My character Dr. Khan was extremely well received by the audiences and left a lingering impression. The impending question is how will Avinash save Aliya. With `The Freelancer: The Conclusion`, we are back to answer these queries and it`s time to blow all covers.
"I am sure that this will also be an exciting watch for the audiences. Moreover, working with Neeraj is always like homecoming and I thoroughly enjoyed the experience."
Created by showrunner Neeraj Pandey with Bhav Dhulia as the director, `The Freelancer: The Conclusion' will stream on Disney+ Hotstar from December 15.
This story has been sourced from a third party syndicated feed, agencies. Mid-day accepts no responsibility or liability for its dependability, trustworthiness, reliability and data of the text. Mid-day management/mid-day.com reserves the sole right to alter, delete or remove (without notice) the content in its absolute discretion for any reason whatsoever
IFFI 2023: Prime Video wins inaugural best web series (OTT) award for `Panchayat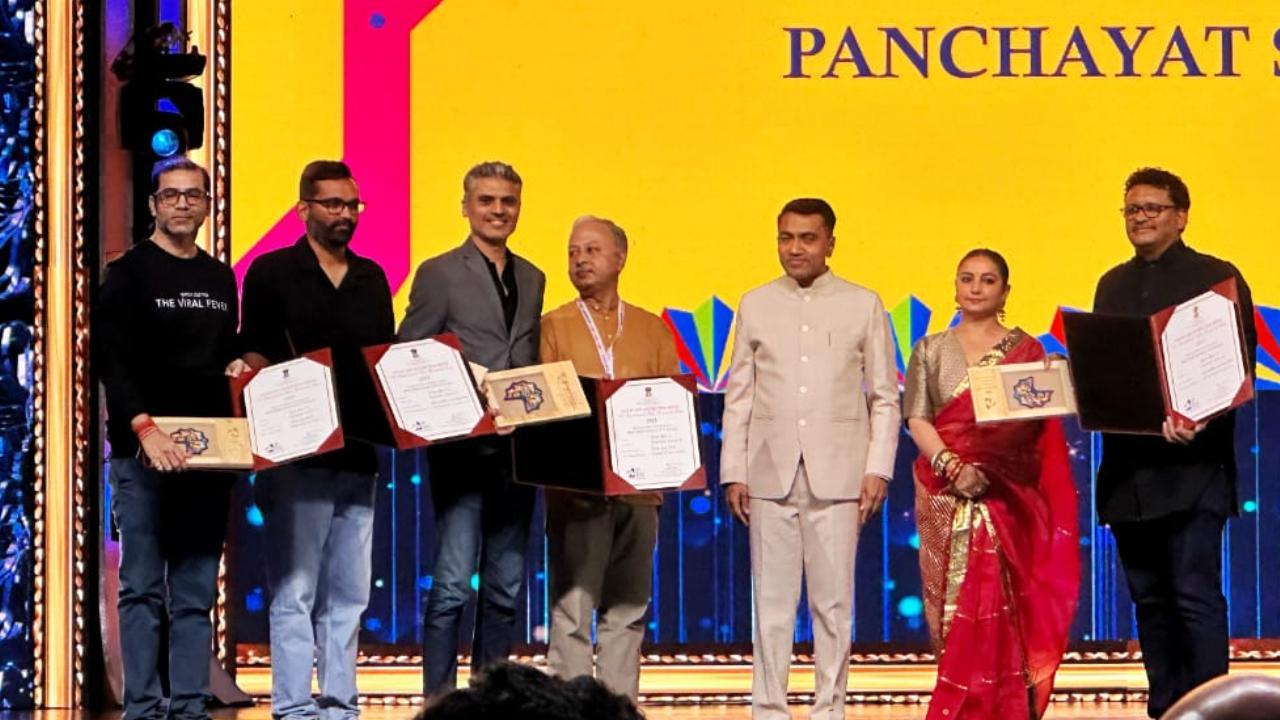 Prime Video today created history by winning the maiden Best Web Series (OTT) Award for Panchayat Season 2 at the 54th International Film Festival of India (IFFI) held in Goa. The award has been instituted to acknowledge and encourage India's thriving streaming sector. A total of 32 entries across 10 languages from 15 OTT platforms were selected for the introductory Best Web Series award. The entries for the coveted award were judged by a five-member jury headed by filmmaker Rajkumar Hirani. Other members of the jury included filmmakers Utpal Borpujari and Krishna DK, and actors Divya Dutta and Prosenjit Chatterjee.
Directed by Deepak Kumar Mishra and produced by TVF's Arunabh Kumar, Panchayat Season 2 features a highly talented ensemble cast including Jitendra Kumar, Neena Gupta, Raghubir Yadav, Faisal Malik, Chandan Roy, and Sanvikaa. The comedy-drama captures the journey of an urban engineering graduate Abhishek Tripathi, portrayed by Jitendra Kumar, who for the lack of a better job option, reluctantly, joins as the Secretary of a Panchayat Office in Phulera, a remote fictional village in Ballia district in Uttar Pradesh. Following a stupendous first season, the second season delves deeper into life at Phulera, as it brings new challenges for Abhishek, who has to cope with the everyday workings of the decrepit Panchayat office, deal with the local village politics and the villagers, while also trying to prepare for his CAT exams for a future in the corporate world. Peppered with slice-of-life moments and ample doses of humour, the series reflects the daily tribulations of village life, tracing Abhishek's growing camaraderie with Pradhan, Vikas, Prahlad and Manju Devi, as newer issues crop up in the village while he diligently tries to balance it all.
"At Prime Video, our aim is to bring to life distinctive, relatable and ultimately deeply entertaining stories that reflect the rich and diverse cultures of our amazing country. These are stories from deep within India that at the same time represent universal themes and emotions, ultimately delighting audiences across the globe." said Sushant Sreeram, Country Director, Prime Video, India. "Panchayat is one such heart-warming story set within the richness of India's culture and traditions. The series' win today at the first-ever Best Web Series (OTT) Award at the highly acclaimed 54th IFFI, Goa, is a testament to our dedication to curate truly immersive content for customers. IFFI and Prime Video share a common vision to promote the highly prolific Indian creative economy by providing them a platform to showcase their creative brilliance and cinematic excellence to the world. Thank you, to the jury and organizers at IFFI, we are truly honored to have received this recognition."
"Panchayat started off as a really simple idea, a coming of age story about a young engineering graduate man who sets off to a village and joins as a Panchayat secretary. What follows is a heartwarming story about his experiences living in this simple village, dealing with people and their everyday lives. This is a show that has received immense love from audiences and critics in India and around the world and has become a part of the cultural zeitgeist. The rootedness of the story and characters have made Panchayat into a global success, as a testament to our belief at Prime Video that authentic and honest stories can transcend borders," said Manish Menghani, Director – Content Licensing, Prime Video, India. "We are thankful to IFFI and the jury for recognizing the passion behind this remarkable and unique show, the audience for showering us with constant love and anticipation, and of course, the director, writers, the wonderful, amazing partners we have at TVF, the brilliant cast, and crew, without whom the show wouldn't have become what it is today."
Co-creator and Director of Panchayat, Deepak Mishra from TVF said, "A heartfelt thank you to the esteemed IFFI jury for recognizing Panchayat Season 2 with the Best Web Series (OTT) Award. It`s a genuine honor for our entire team. I am supremely grateful to Arunabh Kumar, the co-creator on this show who had the vision of bringing rural India to the screen." He continued, "Panchayat wasn`t just a project; it was a narrative meant to reflect the intricate tapestry of India`s quintessential village life – rich in surprising complexities yet brimming with heart. Our aim was to craft a story set in rustic India, with a compelling slice-of-life narrative and a dash of humor. The exceptional talents of versatile actors like Neena Gupta, Jitendra Kumar, Raghubir Yadav, and the entire Panchayat cast made it possible to transform this simple tale of everyday occurrences in an Indian village into an award-winning series. It`s heartening to see audiences in India and across 240+ countries and territories on Prime Video appreciating the storytelling. Thank you for the global love!"