Dolly Singh: Melbourne is a city that has captured my soul twice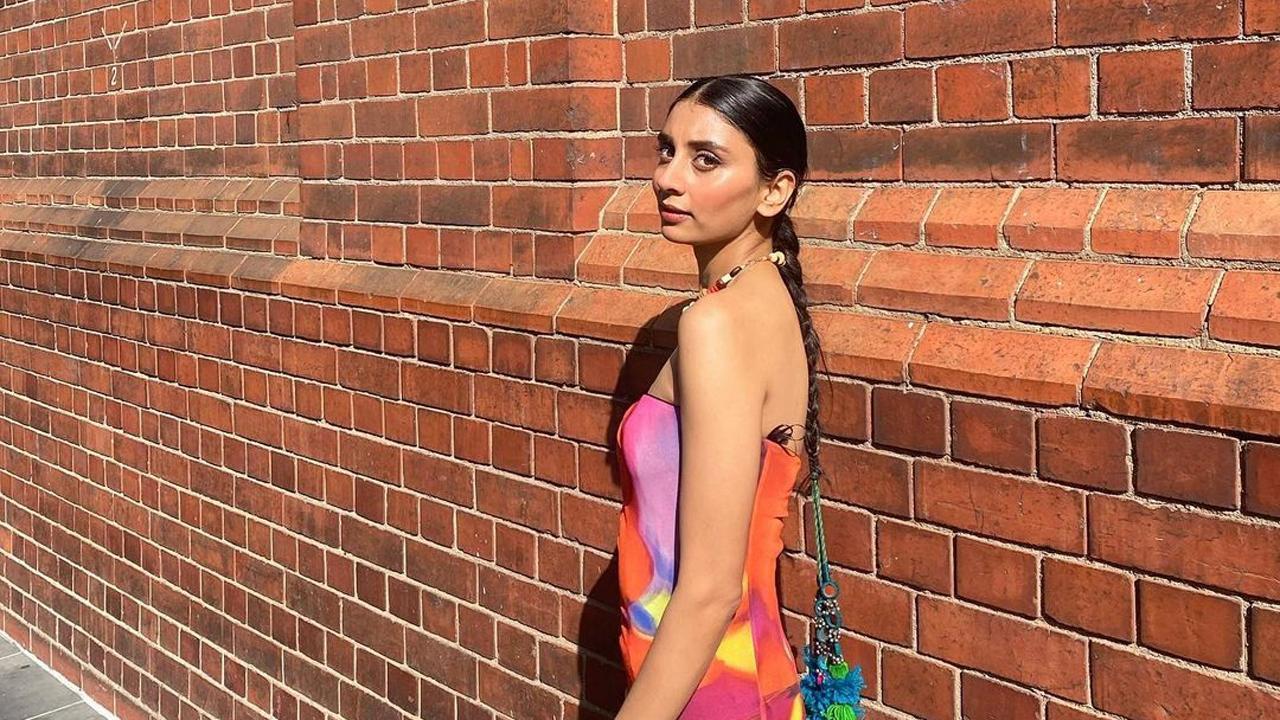 Digital creator and actor Dolly Singh  recently visited Australia with beau Manu where the couple created memories of a lifetime. She tells us what should be on the to-do list if you are planning a trip down under, on mid-day.com`s `Travel with the Stars.`
Where are you off to?
Australia! This was my second time in Australia and the one thing that I have always loved there is the fresh produce. The quality of the food is just something else!  Also, this year after having binged all seasons of Masterchef Australia, it was an even bigger treat to visit again. We visited Melbourne and Sydney. Melbourne, especially, is a city that has captured my soul twice. I love the tram system and that it's free for everyone in the central part, so it becomes so much easier to navigate through the main parts of the city.
What's on the itinerary?
Even though we only had half a day to experience Sydney, it was incredible and honestly made us realise how much more we wanted to explore the place. Manu had a wonderful time Kayaking with Sarah Todd while Amy and I took a beautiful walk by the river. When we reached the Sydney Opera House, an orchestra played right outside on the stairs and standing there listening to them was one of those 'out of a movie' experiences! The dinner and drinks at the Opera House were delicious too and we could see why people waited for hours to get a table there. The view too was spectacular! 
In Melbourne we were welcomed by sunny skies and had two wonderful days there. Of course, the highlight for us was the historical India vs Pak match. We had a really sweet meet and greet where a lot of people showed up. 
Later, on our journey to the Great Ocean Road, we went to the Jack Rabbit and had an amazing wine-tasting session with Lyndsay Sharp who runs the place.
The next day our trip to Wildlife Wonders Sanctuary was definitely a great way to end this Australia trip, as we saw some beautiful animals like kangaroos, koalas and wallabies in the wild just chilling. We even got to be a part of a bird rescue because we came across an injured little bird on our walk and named him Fred. Hopefully, he would be doing better now. 
Manu and I would definitely first recommend trying out the local coffee. We had so much coffee on the trip with zero regrets because it was delicious. Eating at Three Blue Ducks, The Belle General, the Bang Bang and The Opera House. These were some of our favourite restaurants on our trip. There are so many activities to do in Australia, we missed out on a few like sky diving and helicopter ride because of the bad weather but have only heard great things about these activities. Visiting MCG should definitely be on the list too because being an Indian, cricket literally runs in our blood and there is just so much to see and experience at MCG so a tour is must. And of course, find a way to meet the lovely Australian animals. We especially loved visiting Wildlife Wonders because the animals could be in their natural habitats and enjoy their time while you get to witness that; rather than the other way around (where they are in cages and we are moving around freely)
What's on the menu?
In terms of food, the places we absolutely loved were Three Blue Ducks, something we definitely wanted to try. Not just the restaurant but the whole idea behind the place doing work towards sustainability, community work and ethically sourcing everything was amazing to witness. Bang Bang was another place in Byron Bay that we loved. Have to give a shout-out to their Chilli Margarita which as Manu said was, "The best drink he has ever had". The Tropical Fruit world was another very fascinating place. I have never seen so much variety of fruits ever. I felt like a child in a candy shop except that I love fruits even more so it was a treat. Their ice cream is made from fresh fruits and fruits only! The Belle General was our last stop in Byron and well, definitely one of the best. I had never had such a good scrumptious breakfast. Tje Avo mash toast was a delight. Something that makes me think about it often! The people at Belle too were amazing and we got the warmest farewell.  
Your fondest travel memories with friends and family…
The best highlights from our trip this time were definitely the food, the cricket match, meeting Harsha Bhogle sir and Sarah Todd in person and having a meet and greet in another country altogether and receiving so much love!
What did you pack for the trip?
Everything! Pack everything! Australia is so full of adventure, and you never know what you'll encounter next which is what makes it so wonderful. So, I pack everything from a swimsuit to coats!
Your holiday playlist…
Almost all old-time, classical Bollywood songs!
Also Read: `Kaisi Yeh Yaariaan`s` Niti Taylor shares memories of her student days at Mumbai`s Sophia College
Ashim Ahluwalia`s class is in session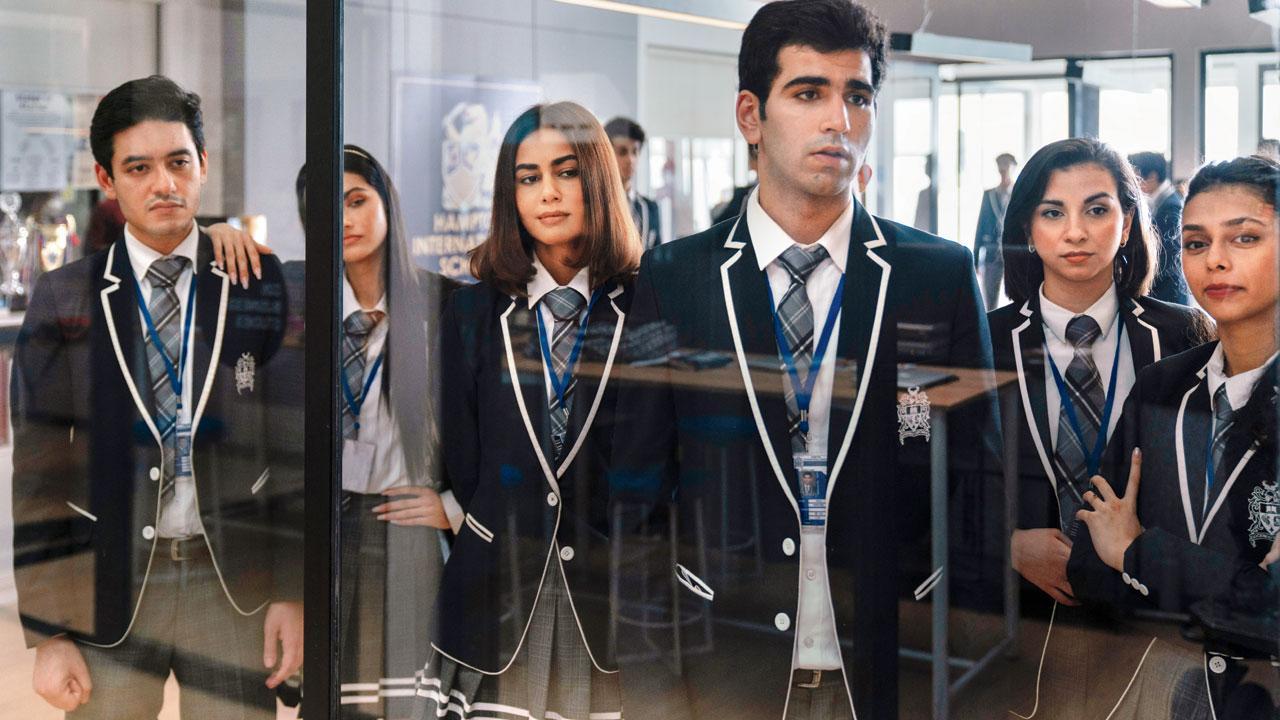 Making his digital entertainment debut is National Award-winning director, Ashim Ahluwalia— best known for critically acclaimed films, including `Miss Lovely` (2012), `Daddy` (2017), among others. The filmmaker-screenwriter is helming the Netflix series, `Class`, which is an adaptation of the popular Spanish series, `Elite`. The series takes a deep dive into the intricacies of social status and privilege by showcasing the life of three working-class students and their wealthy classmates.
Shouldering the massive responsibility of adapting the Spanish series for Indian audiences, he says, "Rather than just making a localised copy, I used the Spanish show as a source novel—as a starting point for something new. It's not just about recreating a show for Indian audiences, but also about bringing a unique perspective and cultural context to the story."
Set to stream on the platform on February 3, the director says he is pleased with the final outcome of the series starring Zeyn Shaw, Ayesha Kanga, Chayan Chopra, Naina Bhan, Chintan Rachchh, Moses Koul, Cwaayal Singh and Madhyama Segal. "My work comes from a cinematic place. Class was a great opportunity to use the forms I love in a longer and more immersive way. The series shows us a side of India we haven't seen on screen before," says Ahluwalia. The Spanish series has recently been renewed for a seventh season.
Also Read: Rajat Poddarr: Since I'm Ray's fan, Shah Rukh Khan chose this book for me
I became an actor to live and experience different lives, says Sumeet Vyas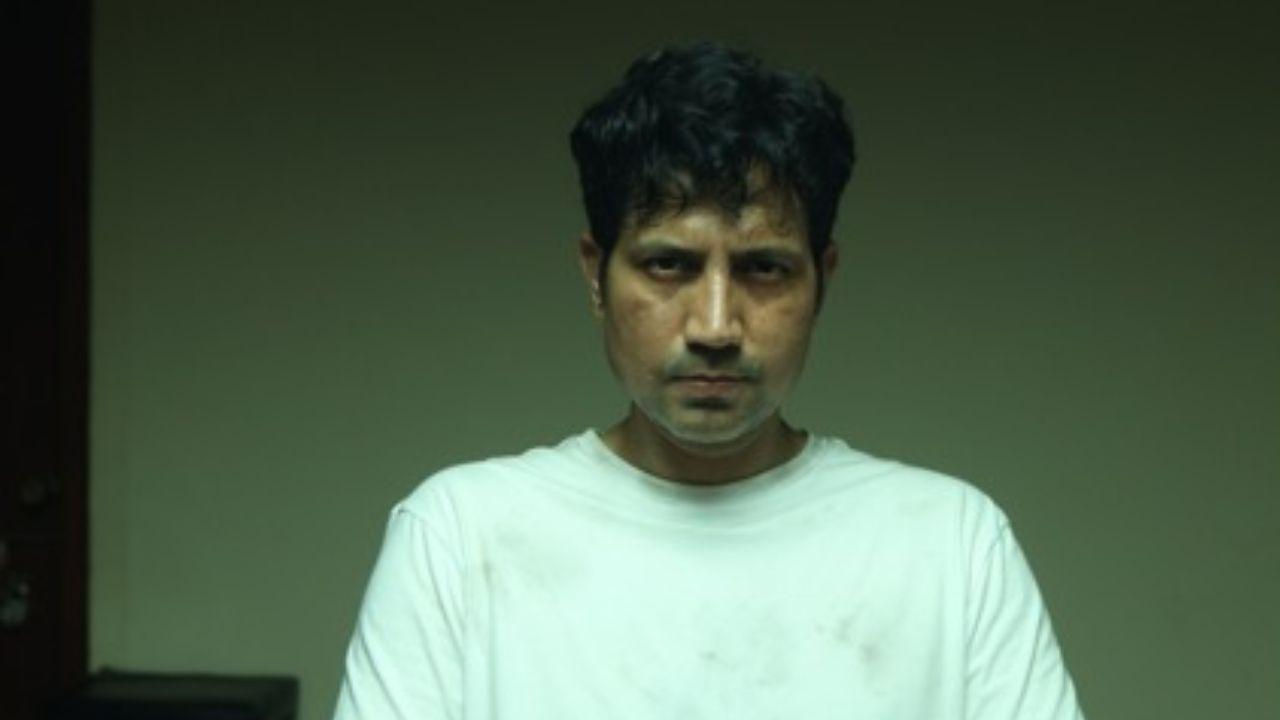 After having won hearts and attention with his portrayal in, Sumeet Vyas can now be seen in the series 'Jaanbaaz Hindustan Ke', which is being premiered on Zee 5. Mid Day Online caught up with the actor for an exclusive interview, wherein he spoke about his take on playing the antagonist in the series amongst others.
Also Read: Sumeet Vyas is a lady's man
To start with, Sumeet, you are playing an antagonist in the series 'Jaanbaaz Hindustan Ke'. How does it feel to play a negative character?
I think the simple fact that nobody would ever imagine me in a part like this is enough to intrigue the audience. It's like Samar Khan, Srijit Mukherji and ZEE5 were taking a chance on me and I am truly grateful to them for lending me this opportunity to express myself as an actor in a slightly different way. This was precisely my first thought in choosing Tauriq as a character.
How easy or difficult was it to get into the skin and understand the psyche of your character?
Trust me when I say that it was indeed fulfilling. The whole point of me choosing to become an actor was to be able to live and experience different lives. To feel, speak and think differently. After essaying a negative character, I hope to not turn into a negative person in real life (laughs) but always remain positive. I operate on straight lines. This was a welcome break for me, and I hope I haven't disappointed anyone.
Also Read: ZEE5's upcoming crime thriller 'Jaanbaaz Hindustan Ke' goes on floors – the shoot commences in Meghalaya
Was the process of playing this character daunting? Were you able to switch on and off from your character easily?
The show is inspired by true events but the characters are fictional and imaginary. Tauriq's character is an amalgamation of all the incidents that they must have come through while researching for the project. Tauriq is not inspired by one real character; it is a fictional character. Also, I believe I was able to switch off from my character and come back. Having said that, when you trick your brain into believing that you're someone else you start thinking and believing like that person for a short period of time.
Carry on ….
Impersonating a character does take a toll on you and once you finish shooting for a series like this especially playing a character like Tauriq you need a small recovery period to resume to your regular life and undo your brain again.
In the long run, what is it that you feel about everyone and their life/ career?
It's a good question. In the long run, what I feel is that everyone is on a quest to find out if they are normal or a silly person at the end of their career. Correct me if I am wrong…. (smiles).
Everything you need to know about Netflix series 'Class'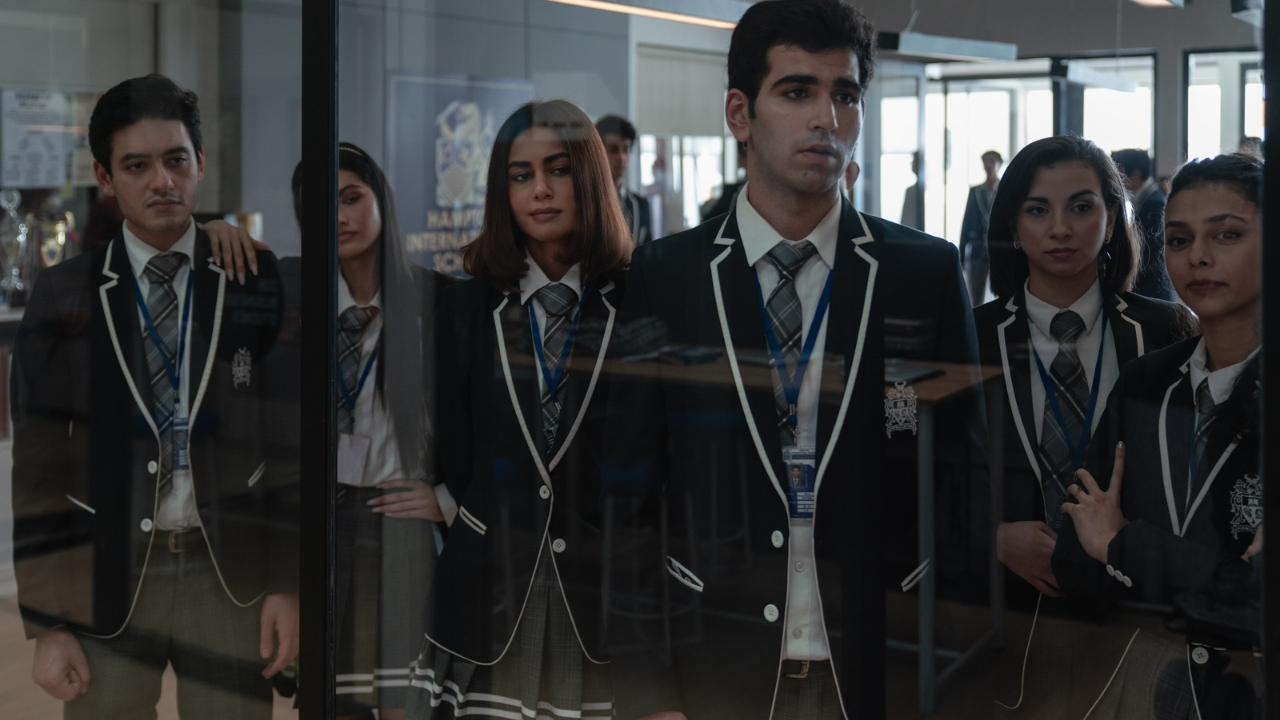 Netflix's Class is all about the changing relationship dynamics when two polarising worlds clash!
What happens in an elite academy when three scholarship students join and friendships are at crossroads because trusting each other is not an option – no one's loyal, everyone's looking out for themselves, and nothing seems like it was anymore!
The trailer for Netflix's upcoming series, Class, recently dropped and it looks nothing short of incredible! With friendships, romance, family love and loyalty on one side and confusion, chaos, betrayals and an elite school full of secrets on the other, this series is definitely going to keep audiences on tenterhooks. 
But there's so much more to this show than simply this! Here's everything you need to know about Netflix's Class.
1. Class is an adaptation of globally loved Spanish series, Elite
The Indian adaptation of the globally loved Spanish series 'Elite' is all set to come to India with its high-quality voltage drama. Setting par with the original show, 'Class' will definitely be a roller-coaster ride for the Indian audience. Set in a posh segment of Delhi in India, this fictional story has been localised to fit the Indian narrative with characters and a storyline making it a must-watch for the viewers.
2. Class is the first-of-its-kind young adult drama series for India ever! 
Class delves into the lives of three scholarship students trying to find a place for themselves in this world. Set in an elite school Hampton International, the series follows their struggles as they try to fit in with the affluent students and forge different dynamics with them. With chaos, mayhem, secrets and a barrage of emotions taking over the lives, the series sure will be a roller-coaster ride that the Indian audiences will witness for the first time ever!
Also Read: That `90s show with Vasan Bala
3. An award-winning Indian filmmaker is backing this project
Award-winning film director and screenwriter, Aashim Ahluwalia is the name that's helming 'Class'. The filmmaker who broke into the scene as a director in 2005 received much acclaim after the world premiere of his feature-length documentary at the Toronto International Film Festival and its European premiere at the Berlin International Film Festival. That's not it. The filmmaker won a National award for the Best First Non-Feature Film. In addition to this, he also won India's National Film Award – Special Jury Award and Best Production Design for his narrative feature film. Coming from such a sought after filmmaker, Class is sure to be a class apart!
4. Let the music play! It's lunch time in CLASS
Let's turn up the volume in the Class. Yes, you heard it right – at Hampton International, it`s all about the riveting music that weaves the spine-chilling thriller narrative. The hip-hop influence in the entire series will strike a chord with the young crowd capturing the hustle in their daily lives.
 5. Fresh new faces and young talent are at the centre of this series
The cast of the series comprises a young bunch of talent that is fresh, new and dynamic. From rising star Gurfateh Pirzada who was last seen in Netflix's Guilty to popular model, singer to upcoming actor Anjali Sivraman, Piyush Khati of Chris Hemsworth's Extraction fame and other heavy hitters such as Zeyn Shaw, Ayesha Kanga, Chayan Chopra, Naina Bhan, poet and well-known thespian Chintan Rachchh, musician Moses Koul, Cwaayal Singh and Madhyama Segal – the all-powerful ensemble cast come together for Class and are sure to create magic on-screen.
Also Read: Tunisha Sharma's last web series 'Adiyal' with Salim Diwan is set for release on OTT
If this isn't enough, the series is a first-of-its-kind murder mystery set in a young adult series like never seen before. A fascinating whodunnit replete with young energy, Class is set to become all the rage come February 3rd.