'Dahan' writers on creating real characters in an 'ordinary bizarre world`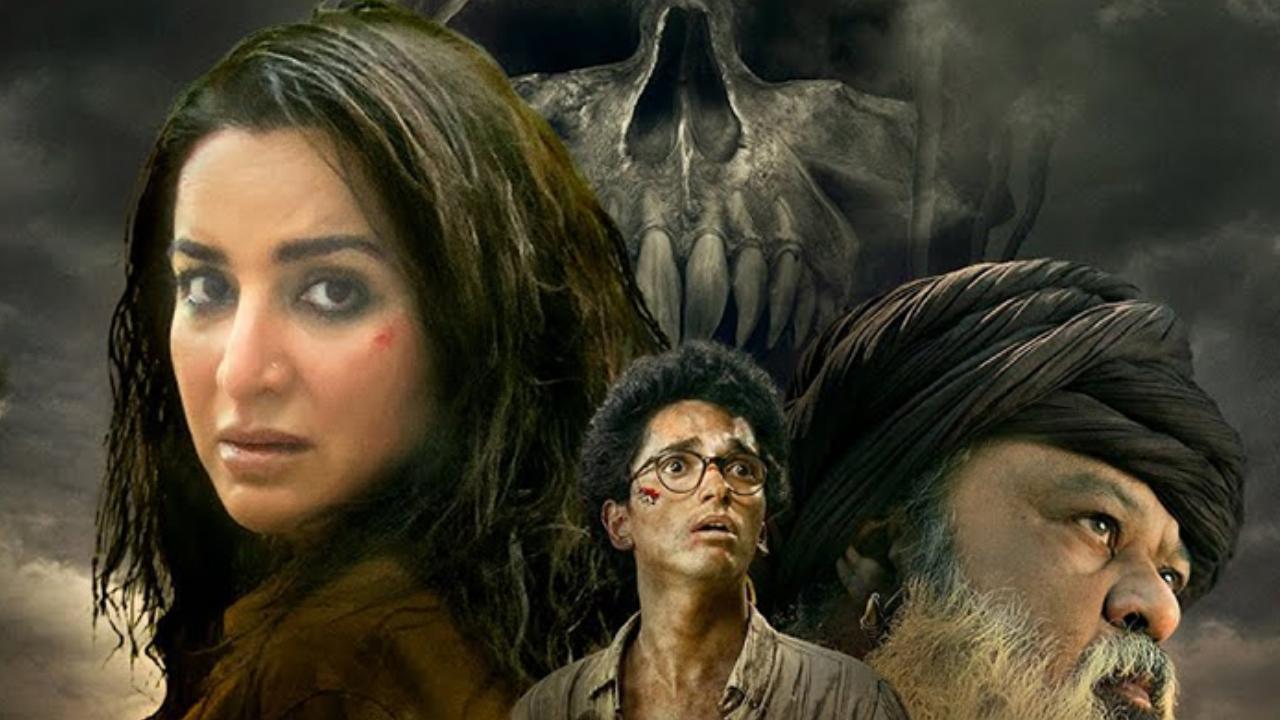 "YES!", said in unison the writers of the latest Disney+Hotstar outing `Dahan- Raakan Ka Rahasya` when asked if it is time that the Hindi industry invests more in its writers considering that the audience understands content much better today. Writers Shiva Bajpai, Nikhil Nair, and Nisarg Mehta, who hail from different parts of the country joined hands and minds to create a mythical world of horror keeping in mind the structure of Indian mythology. After spending years cracking the code for 'Dahan' while solving creative differences with "boxing gloves", with director Vikranth Pawar playing referee, the trio came up with a script that the director calls "perfect".
While the show is currently streaming on Disney+Hotstar, ahead of its release, the writers and director of 'Dahan' in a zoom call with Mid-day.com spoke in length about the thought and process that went behind creating this world.
THE FIRST THOUGHT:
Shiva Bajpai: We were chatting with Vikranth (Pawar) and he said that there is this really interesting intersection when you just drive off the highway between rural India and urban India. What if there is some sort of clash that came about where development met something that was traditional and where would we go with that? So we just started rolling from there, about how this would become a narrative, and then we came upon 'Dahan- The Rahasya of the Rakan'. So that was the first thought that we had when we started creating the world. I think the second was the character. We see a lot of IAS, IPS officers, and government servants (on-screen). We never look at a single mother in that role; trying to straddle these worlds.
Nikhil Nair: The first couple of months, I think we spent a lot of time without even getting into the plot of it. We thought of what was lacking in the recent horror stories and the things that scared all of us when we were kids. Coming from the pre-internet age, we heard stories about places and people which necessarily did not have a point of origin. That kind of makes it even scarier. We wanted to capture that and we realised that this place needs to have a lore, nothing in the template of a western story. It had to be very Indian, it had to be very grounded in our realities, the kind of stories we have heard from. So I think that was the first step in creating something that`s truly horrifying because I think what is scary is what can`t be explained and lore usually cannot be explained; it can only be narrated and you have to take it for what it is at face value. That was I think the starting point for us and introducing these real, relatable characters in this ordinary bizarre world.
Also Read: "I knew about the ambiance from where the character is," says Rajesh Tailang on preparing for `Dahaan'
UNDERSTANDING MYTHOLOGY
Nisarg Mehta: Our research was more on the kind of stories that we grew up listening to and hearing, and they are not specifically restricted to just mythology. You grow up in a part of the world where there are certain stories that exist, nobody knows what the origin is and those are the stories that just stay with you because those stories are so universal and it takes the form of lore or a folk tale. Even today, all those things it talks about, the themes that it explores are relevant, even to us here sitting in Mumbai or in any metro city. So that was our effort to make it relatable to everyone who is going to watch the show. It`s not something that is happening in one part of the world. Yes, it is happening in the back of the beyond, but all those things are so applicable to us as well.
Shiva: We looked at a lot of world mythology and we understood that mythology has a way of telling a story. We sort of started understanding how mythology is and how it relates to our story. We really wanted to root it in India, because actually there is a part of the story that actually happened. Nikhil was on a train and the train conductor told him a lore. So then we incorporated that into the story.
`TOO MANY COOKS SPOIL THE BROTH` OR `MORE THE MERRIER`? ANSWER – BOXING GLOVES!
Creative differences are bound to come up when you are creating a piece of art. So how does one overcome it?
Vikranth: I think they throw things at each other.
Shiva: We had boxing gloves.
Vikranth: I have tried to be the referee in some of the matches and it is quite fun.
Shiva: Sometimes Vikrath had to put on the boxing gloves himself.
Vikranth: I just had to blow the whistle and be like `timeout`. The referee`s job is what I did.
Shiva: Actually, Vikrant gave us so much leeway to write this that at some point we had written for the moon and Vikranth was like guys, "ye thoda sa jyada hai, thodasa kam karo (This is a bit too much, tone it down)".
Nisarg: Vikranth has spoiled us. We try to work with other studios, execs, and other producers, it`s just that Vikranth gave us a free hand. We were able to spread our wings and fly in directions that we shouldn`t have also. He allowed us to do that.
Vikranth: Every director wants a script that is slightly not perfect so that the director can make it something that everyone is really proud of. These guys came up with a script that is so nice and taut, and multi-layered. I looked at it and said, 'how do I even start to do this?' I would definitely not recommend anybody to give them the freedom that I did, then it backfires on you.
WHY RAJASTHAN?
Shiva: I only write about Rajasthan. It`s a really good mix of modern and mythological and also one of the few places in India where it is sparse. There can't be a crowd, then you are missing the spookiness. I also spent a lot of time filming and living in Rajasthan.
Nisarg (hails from Rajasthan): Yes, a lot of it came from where I grew up; first-hand experiences I have had. In my ancestral place, there is a mataji ka staan, behind the house, where every Navratri a normal-looking guy, mataji unmai aati hai (gets possessed), and then he goes about telling people stuff that he`s not supposed to know. He`s helped people. It sounds like superstition or supernatural but he has helped people and told people in the family about things nobody is supposed to know. You see that and your logical brain tells you that there is something off about this and it can`t be true. Because there is a lot of old structure, some maintained and some not well maintained, there are stories associated with that place and many lands like ours. With time, lores and folk tales start getting associated with that place. In fact, I had met Sourabh Shukla while we were working on another film a couple of months ago and that film is also set in Rajasthan and after the narration, he looked at me and said, `why do you have to route every story in Rajasthan`. (laughs)
Also Read: `Dahan`: Saurabh Shukla shares his belief and experience about supernatural things that happen around universe
THE WRITERS' WAY-
Content forms the core of any show or movie and the audiences have a better understanding of the plot and characters today, largely owing to the exposure to global content. So is it time to invest in writers?
Nikhil: We got a lot of time to write this and it shows. Simultaneously we have all been working on different projects. For 'Dahan' we got a healthy couple of years and then rewrites and I think that was crucial. We created a world that was densely packed with lore characters and plot without losing that balance. Personally, I have not worked on a show that has given me this much leeway, and hopefully, it shows. It comes with time with the investment in the writer, and I think Vikranth was very particular about it and we were very happy that it happened. This show has been evidence to that; you invest in writers.
Shiva: There was no template to this show, this world. We created this world and someone has to trust you because you are writing something that doesn`t exist and have to see it the way you are seeing it. The audience gets fresh content because there is nothing like it. So I think content is becoming something that people are gravitating towards.
Nisarg: It is also about who you are and the body of work you have done. The good thing about working on this project was that we never kind of felt a sort of hierarchy between Vikranth and us. He never put his foot down and said that he will have his way. Ultimately, we write something and hand it over to him and when he is making it, it`s in his hand right? I joke about it a lot of times and in the last dialogue draft that I had sent to Vikranth just before the shoot, I had written in the email saying 'Ab Tumhare Hawale Watan Saathiyon'. But that kind of comes from a place of mutual understanding, tuning with the team that you`re working with, and then if you get respect, then you also respect the other person`s opinion. I think as long as there is room for conversation things are good.
Pratik Gandhi: I have been prepping to play Mahatma Gandhi for the last 8 years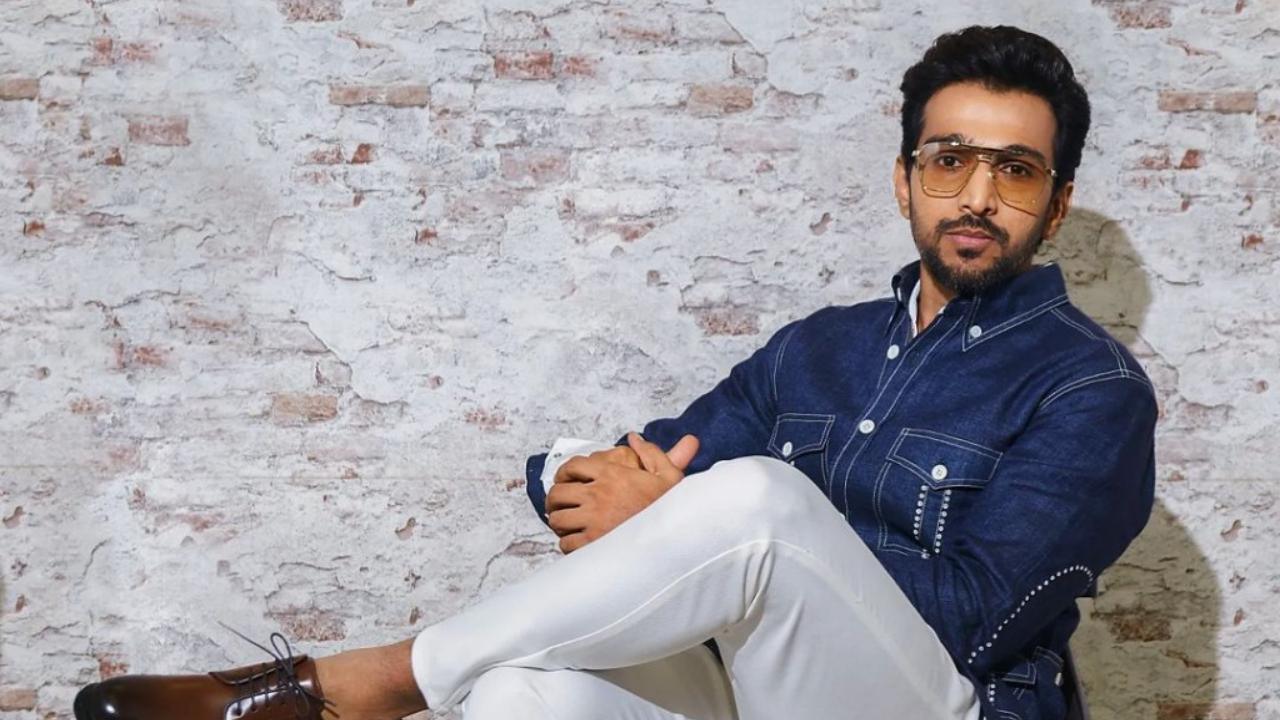 Director-actor duo Hansal Mehta and Pratik Gandhi announced this year that they will be collaborating once again for a web series based on the life of Mahatma Gandhi. The duo had also delivered the super-ht web series, `Scam 1992`. The series on Mahatma Gandhi will be based on the writing of historian and author, Ramachandra Guha and will be adapted from his two books, `Gandhi before India' and `Gandhi-The Years that Changed the World`.
Pratik Gandhi has shared that the pre-production or the series is going in full swing. "As far as I am concerned, I have been prepping for this character for the last 8 years. I have been performing as Mohandas Karamchand Gandhi on stage for the longest time and that too in the format of monologue," the actor told mid-day.com.
Also Read: Exclusive! Pratik Gandhi: I have done small stand-up comedy sets on stage
The series will mark Pratik`s third collaboration with Hansal Mehta after `Scam 1992` and a segment in` Modern Love (Mumbai)`. Talking about his collaboration with Mehta, Gandhi said, "He is one of my favourite creative collaborators. It is fun to work with him. He is an actor`s director and he lets you be. For him also it is a very collaborative process. I feel at home whenever I am working with him."
Pratik, who was last seen playing a stand-up comedian in the film Atithi Bhooto Bhava` is constantly experimenting with the kind of roles that he takes up. "That`s a conscious decision that I have taken. I don`t want to repeat myself. I want to give the audience different characters and different range also, which challenges me and give some something to learn from," he said.
Samantha Ruth Prabhu takes Hindi dialect training for `Citadel`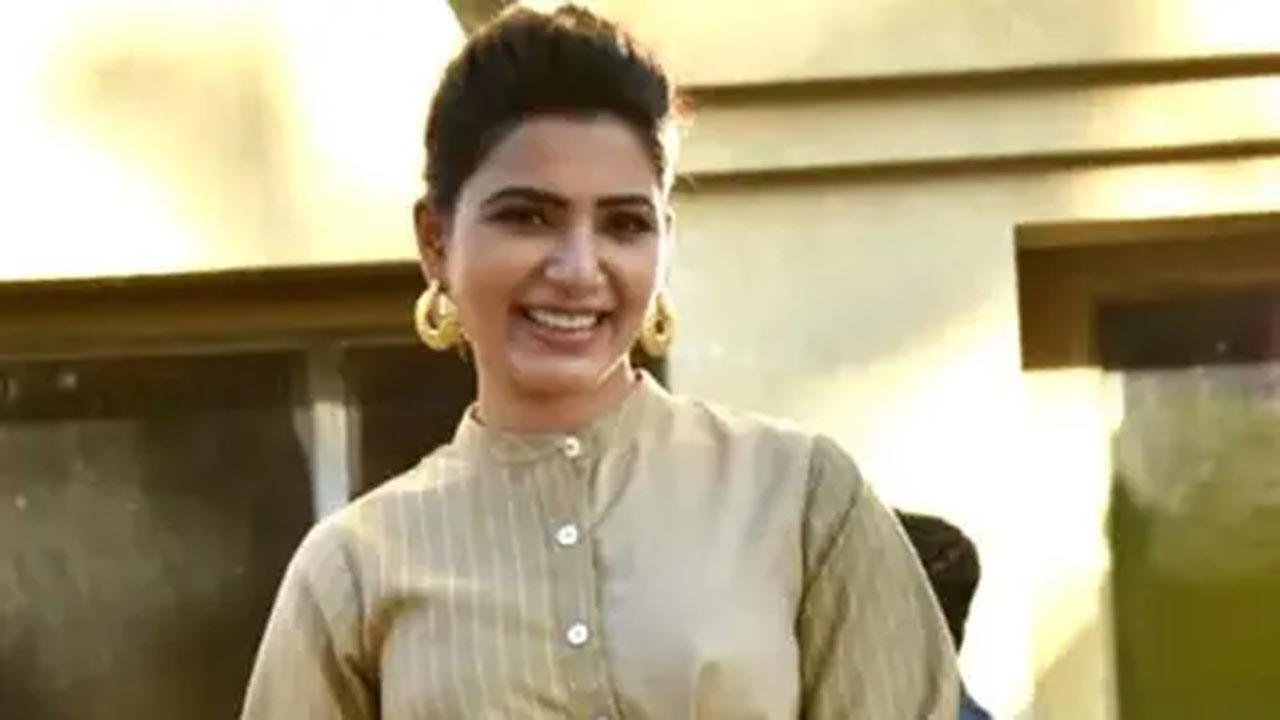 Samantha Ruth Prabhu has always won the audiences over with her presence on-screen and it all comes from her dedication towards her craft. While the audiences are still spellbound by her performance in the dance number, `Oo Antava` from Pushpa: The Rise, the actress is leaving no stone unturned in her preparation for `Citadel`.
According to a source, "For her upcoming project, Citadel and a few others too, Samantha has been taking Hindi dialect training for a while. She is working with a very reputed dialect coach and tutor, who has previously trained the best of the best in the industry."
Also Read: Samantha Ruth Prabhu-starrer `Shaakuntalam` to release on November 4
Having seen her ace any range of roles, from Raji in The Family Man 2 to `Oo Antava`, it is assured that one of India`s popular female star is set to treat us again with `Citadel` amongst others. It will especially be a pleasant surprise for her Hindi-speaking fans across India to see her command the language for a project out and out.
The leading superstar has an exciting slate of projects ahead including Citadel with Varun Dhawan, Shaakuntalam, Kushi, and Yashoda.
Neha Dhupia: Was feeding my son in between shots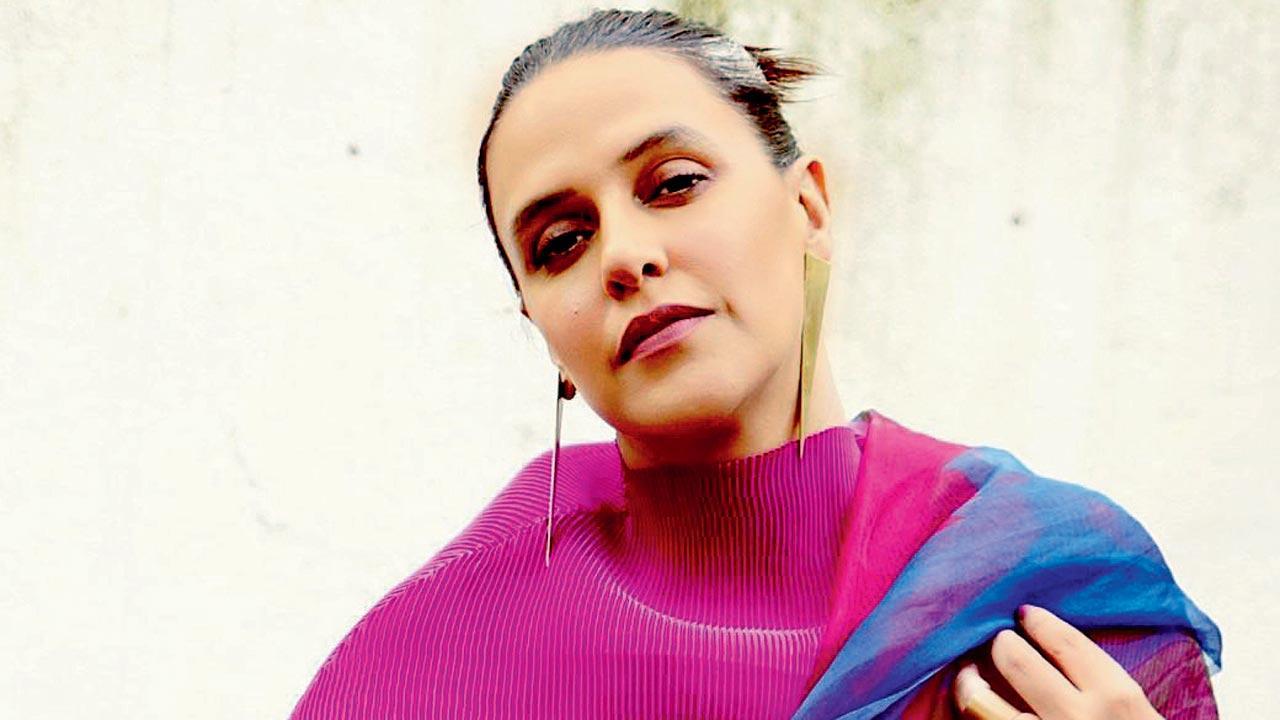 In some ways, Neha Dhupia feels that `Good Morning` mirrors her life. The Jyoti Kapur Das-directed short film revolves around Anagha, a mother of two, who juggles her personal life with a high-pressure job. "When I shot this film, I had just given birth [to son Guriq]. As a mom, sometimes, there is guilt about going to work. Becoming a mother makes you strong, but your kids become your weakness. That's the emotion I took from my life to Anagha's," says Dhupia, who leads the Amazon Mini TV offering.
The on-screen depiction of working mothers is crucial, especially since women are unfortunately sidelined in professional spaces after they embrace motherhood. Dhupia says that mothers will identify with the protagonist. "We were mindful that when we show her in the workplace, she is powerful. Women have to strive harder to own their space. I worked through both my pregnancies. It's important to underline and tell people that having a baby is our strength, not our weakness."
Also Read: Here`s what Neha Dhupia and Angad Bedi do to keep the romance alive
Does she feel the film industry is empathetic to working mothers? "Some sets are accommodating. I told Guneet [Monga, producer] and Jyoti that my son is young, and I wouldn't be able to come in for long hours. They were welcoming of my son. I had made a cot in my van. I was feeding him in between shots. Every three hours, I could go see him. Moving forward, I hope more makers are sensitive to working mothers."