Aamir Ali shares full-house frame from upcoming series `The Good Wife`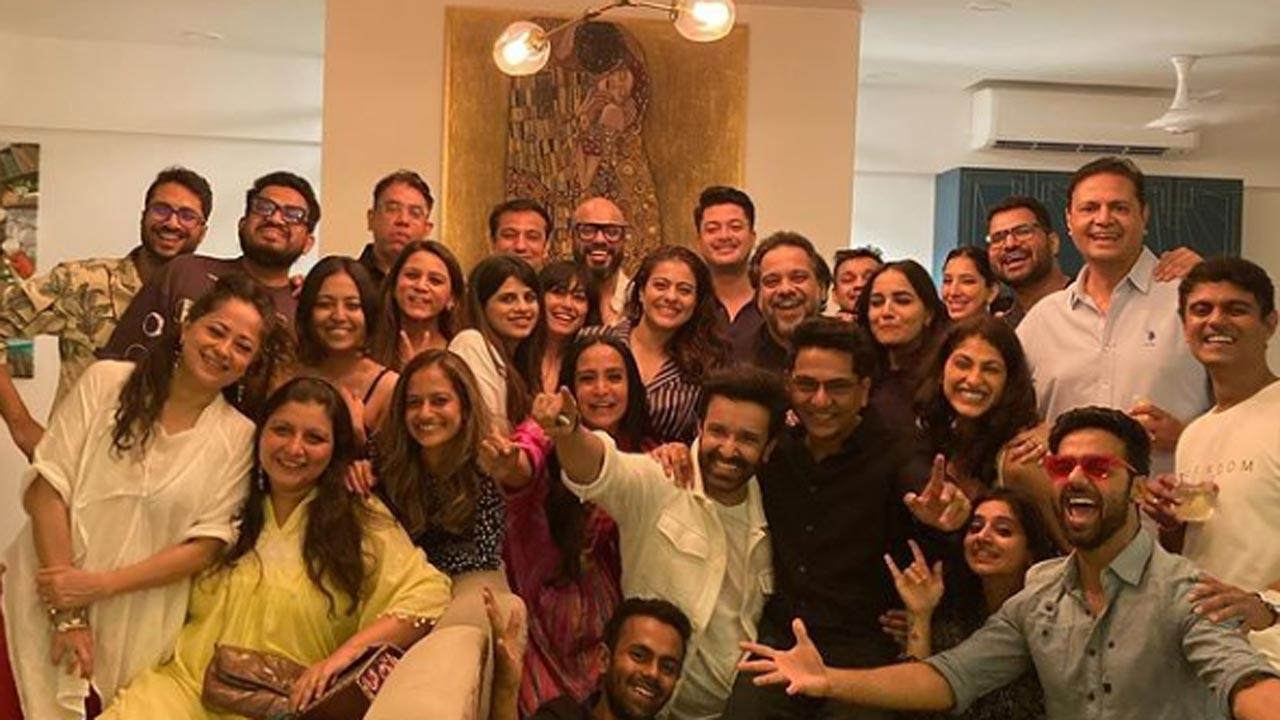 Web series brings actors of different calibres together and that makes the series most exciting for the audience.
Popular actor Aamir Ali shared a picture of the cast and crew from the upcoming series `The Good Wife` on Saturday. The director of the series Suparn Verma hosted a treat for the cast. Kajol will headline the series and it marks the debut series of the 90s actor.
The frame shows the prominent faces from the series like Kajol, Jisshu Sengupta, Sheeba Chaddha, Kubbra Sait and many more. They were all smiles for the camera.
View this post on Instagram
"Yeah we coming soon. Thx for an amazing evening mr director @suparnverma", wrote Aamir in the caption.
`The Good Wife` is an Indian adaptation of the American courtroom drama `The Good Wife` starring Julianna Margulies in the lead role and began airing in 2009. The show has seven seasons and it concluded in 2016.
Kajol will be seen playing the role of a housewife who goes back to working as a lawyer after her husband`s scandal lands him in jail. The series will stream on Disney+Hotstar.
Taking to Instagram, Kajol shared a teaser where she can be seen wearing a black robe and walking into the courtroom. Then she asks, "Shuru Kare?". The 30-second announcement video reveals a lot about Kajol`s character.
She wrote, "Pyaar, Kanoon, Dhoka – a fight of #TheGoodWife #HotstarSpecials #TheGoodWife, coming soon. #TheGoodWifeOnHotstar #DisneyPlusDay #FirstLook."
Meanwhile, Aamir Ali was seen in series like `Black Widows` and `Naxalbari`.
Also Read: Kajol recalls how Akshay Kumar used to boast about his cooking skills on the sets of `Yeh Dillagi`
This story has been sourced from a third party syndicated feed, agencies. Mid-day accepts no responsibility or liability for its dependability, trustworthiness, reliability and data of the text. Mid-day management/mid-day.com reserves the sole right to alter, delete or remove (without notice) the content in its absolute discretion for any reason whatsoever
Rajesh Kumar: Today's style of parenting is scary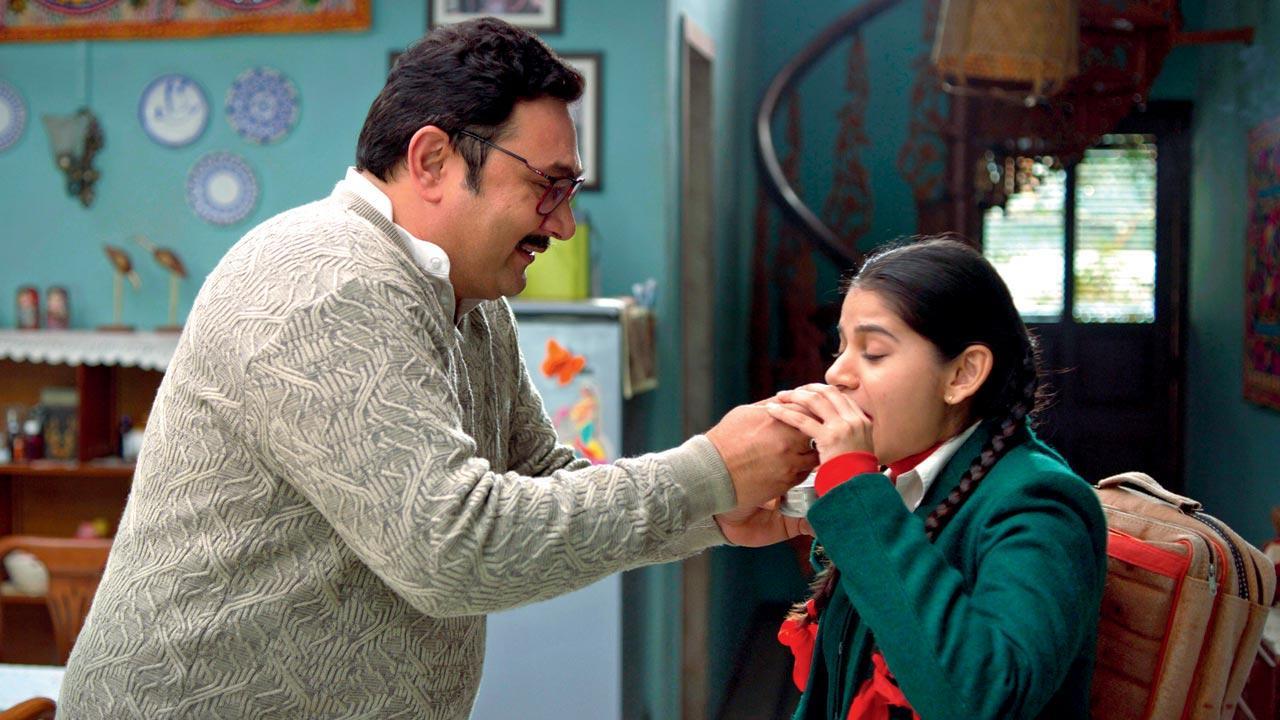 With his endearing roles in Baa Bahu Aur Baby and Sarabhai vs Sarabhai, Rajesh Kumar wormed his way into the audience's hearts. Off screen, he is equally endearing, as he takes the time to ask this writer about her day before getting into interview mode. The actor is back with the second instalment of TVF's Yeh Meri Family. Kumar, who plays a reserved father in the Amazon miniTV series set in the '90s, talks about the different parenting styles of the generations, and his learnings from the show.
Edited excerpts from the interview.
You play a reticent father in Yeh Meri Family. How do you relate to a father-daughter relationship?
I have seen my father have an awkward relationship with my sisters, where he is more protective about them, and trying to get them married at an early age. I think '90s fathers were like that because they just wanted to get over with [the responsibility]. There was never too much of a conversation between daughters and fathers, at least in my family. They all were there for each other's happiness, but the girls were closer to their mother. So, this awkward relationship where they barely talk as shown in Yeh Meri Family came easy and naturally to me.
What about the '90s did the show remind you of?
It reminded me of everything — from the values, to the fact that we never got bored or sat idle. Either we were reading comic books, or playing games. Nowadays, kids [are enrolled in] drawing, guitar, swimming classes, one after the other. Back in the day, we didn't go for so many classes. If a kid was sent to [drawing classes], no one cared whether s/he could draw. [The parents' motivation was not that] the kids will be in front of the TV or phone, instead let's enrol them in classes. I never saw parents under pressure [to take care of the child].
Do you think parenting was easier back in the day?
We never took up parenting as a challenge. This generation is taking it [too seriously]. They are trying to do everything [through the kids] that they couldn't. They are forcing too much on their kids, who are becoming more dependent. [All parents need to do] is maintain a balance, but do not keep holding their hand. The kids should be made aware that they can fly. Today's style of parenting is scary. Sometimes, it's difficult to understand if they are talking about their kids or pets.
Did you learn any parenting tips while filming this series?
I often tell people that my father has taught me a lot about what not to do. He did so many things that made me think, 'Oh my god, I won't do this to my kids' [laughs]. In this show, the communication angle has been brought to the fore. It's good to watch over what is happening in the house rather than interfere in everything. If Neerja [Juhi Parmar's character] handles the kids' studies, as a father, I should not interfere. But at the same time, [I should ensure] that she doesn't slap the child in anger. This is what I have learnt [from the show].
Do you believe in the concept of spare the rod, spoil the child?
It all depends on your conditioning. If you are too imposing as a parent, want your child to be a certain way, and want him to achieve what you have not in life, then it is a hardship. But as humans, we don't need [to rely on] screaming or beating to discipline children.
Also Read: Rajesh Kumar recalls 90s era, shares experience working in `Yeh Meri Family`
Vijay Varma: It was dangerous for me to sympathise with my character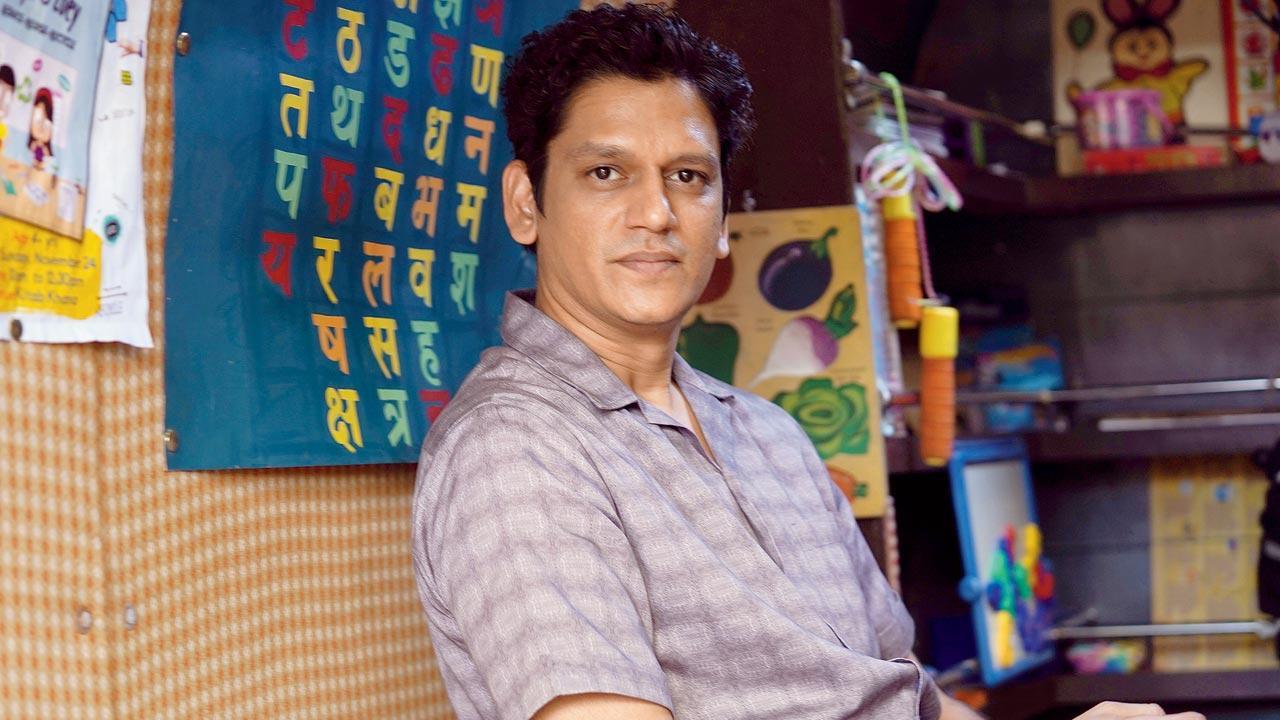 He loves the genre of thrillers and was eager to play the part of serial killer-teacher Anand Swarnakar in Zoya Akhtar and Reema Kagti's Dahaad. But little did Vijay Varma know that getting into the psyche of the character, who killed 29 women with the promise of marriage, would be so tough. "I was scared of the part," he says, adding, "I couldn't stop thinking about it. Halfway through [the script], I realised it was going well. So, I finished reading it and got on a call with Reema. She said, 'If you are interested, let's cook this together.' And I was onboard."
The cast and crew started shooting for the Amazon Prime Video series, directed by Kagti and Ruchika Oberoi, in 2020. Due to the nationwide lockdown, the shoot was stalled for 10 months thereafter. "Even to go back and access this character all over again was a bit of torture, but it was something we all wanted to do. Apart from playing this character, the bond that I had formed with the team and fellow cast members was so special. It was a double-edged experience for me." While perfecting the look of the character came easy, Varma confesses that he needed help to understand Anand's mind. "I knew that on the outside he is a simpleton, well-cultured, well-behaved, and leaning towards being an ideal man. [I felt] the commonality of this character could be far more dangerous than making him overtly [dramatic]. When you look at him, you feel there is something off about him, although you can never put a finger on it. I didn't understand this person. Why would anyone do this? Reema said that he gets a kick out of it. As much as I understood the terminology, I still needed to understand what went on in his mind. What is this kick? I spoke to a psychologist, explained the character and what he was doing. She then gave me clarity on psychopathic tendencies that drive him."
While some actors are unable to shake the characters off after shooting, others form an alliance and try to look at the character through his eyes. Varma claimed that he drew a clear line, so much so that he "detested Anand Swarnakar". "I completely judged him and every single action that he took, but I was able to imitate him because that's what we do as actors. The external factors were relatable, but what was happening in the character's mind was completely [beyond me]. Therefore, it was dangerous for me to sympathise with my character. I detested the person," says the actor, crediting the writing team for coming up with what he calls a brilliant script.
Also Read: Behind The Picture! Vijay Varma: Shah Rukh Khan somehow makes sure that you are the most special person that he is talking to
Sachin Pilgaonkar: One who keeps learning stays young and relevant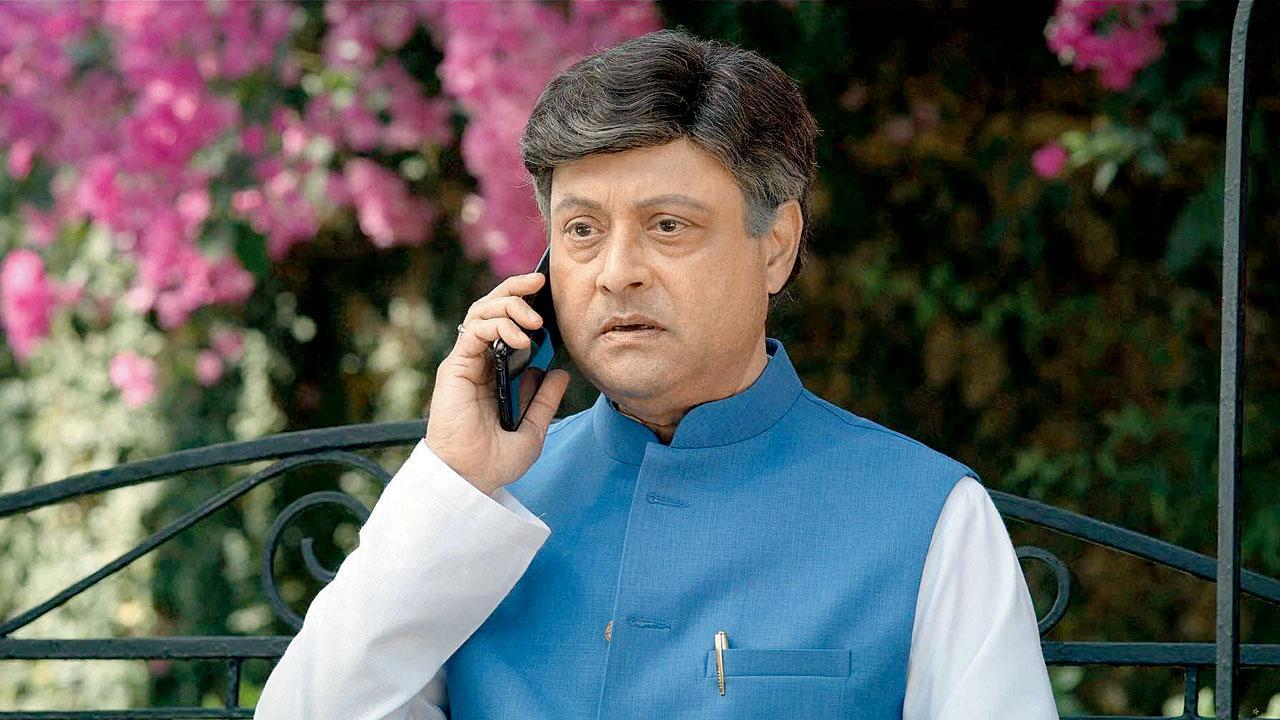 Even after a six-decade career at the movies, there is not a hint of jadedness in Sachin Pilgaonkar. "One who keeps learning stays young and relevant," he states, excited about his latest web series, City of Dreams. In the recently released third season, the veteran actor-director has reprised his role of Jagdish, the devious politician who will stop at nothing to realise his ambitions.
The Disney+ Hotstar offering may have been familiar territory for Pilgaonkar, but he approached it with the enthusiasm of a newcomer. The senior actor says that he believes he has a lot to learn in life — an outlook that has helped him stay curious and relevant. "I may have [basic] knowledge of everything, but that doesn't mean I know [the details of] everything. Whenever I am in front of the camera, I follow the instructions of my director. I know my performance is coming from within, but I don't know if it's showing outside. This is where I need the director's guidance. One's age and experience doesn't come in [the way of seeking guidance]. Tomorrow, if I am directed by a newcomer, should I not follow him?"
Pilgaonkar's quest for new experiences has now made him consider the possibility of directing a web series. It is almost a natural graduation for the director, who has helmed several shows and Marathi films over the years. Excited about the prospect, he reveals, "I am thinking of directing a series. It's at a nascent stage now. I should be a part of the writing team, too."
Also Read: Shriya Pilgaonkar: Broke down after third episode's monologue